Calling on its longstanding deep display heritage and expertise in the museum and gallery sector, Sylvania has launched Expospot, a new highly functional LED, with aesthetics front of mind. The recessed modular accent downlight range is designed to enhance retail and display environments such as supermarkets, fashion and department stores.
Sylvania's new Expospot provides the flexibility to enhance the unique experience of any retail environment. It can be adjusted to varying angles with ease and is available in three versions: fixed, adjustable and mono (round and square), duo and trio. With up to 129 lm/W system efficacy and 50,000 hours lifetime, the Expospot range is highly efficient and boasts a lumen output of up to 4,121 lm.
Richard Turner, Specification Luminaires Business Unit Director for Sylvania, says: "The functionality of lighting goes way beyond illumination in the retail space. It can provide a consistent experience across multiple stores, hit sustainability targets without compromising aesthetics and optimise store footfall to help increase a brand's sales.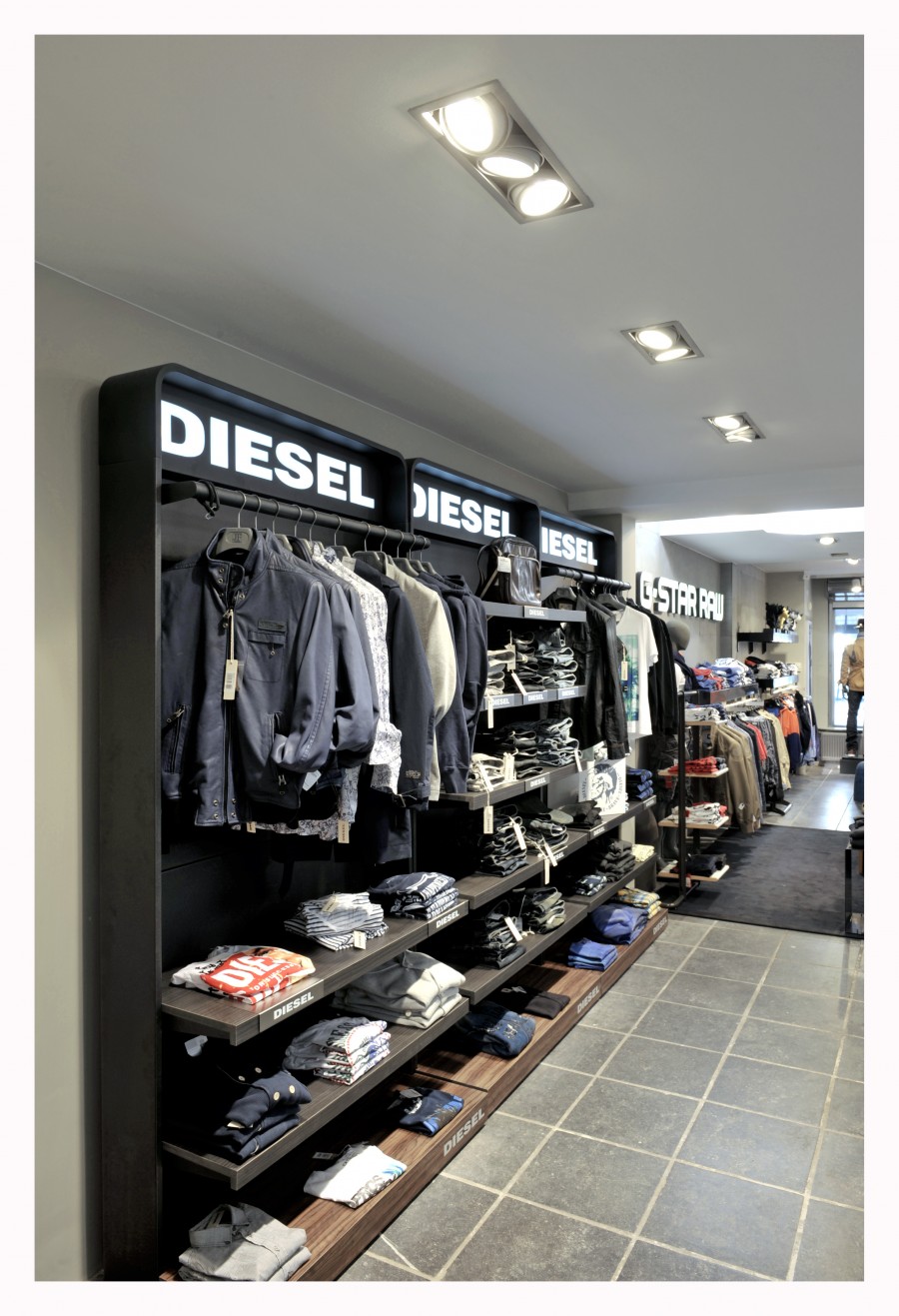 "The Sylvania Expospot provides high quality light, how and where retailers need it most. It is capable of not only drawing attention to specific areas in store to boost sales, but it is easily adjustable, allowing for flexibility to accommodate future changes to store layout and design trends. What's more, its energy efficient, meaning retailers can also bolster their bottom line."
Manufactured in a white finish, Sylvania's new Expospot range comprises three sizes: the Expospot 50 (mm), Expospot 70 (mm) and Expospot 90 (mm). The range is also available in three optical choices – narrow, medium and wide beams. DALI, trailing edge and SylSmart compatible versions are available upon request. This enables businesses to manage their lighting with ease through granular control of each luminaire. Therefore retailers can use data such as usage and footfall to determine the optimum positioning of specific products to help boost sales, and wirelessly control their luminaires at the touch of a button.
For more information about Sylvania's retail lighting range, please visit: http://www.sylvania-lighting.com/en-gb/applications/retail/