When it comes to property access, we know that security is everything. Property and housing managers need a simple, reliable and secure solution. That's why we've drawn on over 10 years' experience in the housing industry to develop an all-in-one property access solution that suits managers and tenants alike. Encompassing everything from intercoms to digital noticeboards, our goal is to provide property managers with the tools they need to take control of their properties, time and budgets, all while being safe in the knowledge that the property is secure.
Our innovative, user-friendly access systems allow housing managers to easily manage multi-dwelling properties – whether they look after 100 or 1,000 tenants. All of our intercom systems are wireless and handset-free - meaning that they can be installed anywhere, with no mechanical keys to be misplaced or stolen.
Real-time, remote access
At the heart of our innovative building access technologies is our remote management system. Offering a real-time overview of all your properties, via a desktop or our phone app, the system frees up both time and money from reduced site visits and streamlined admin.
All of our pioneering intercoms and property access technologies connect to our secure, easy-to-use online management platform, providing you with visibility of every active badge in the building. You and your team are immediately alerted if a copied key fob is used, ensuring that the building always remains completely safe and secure for your tenants. Plus, if a new property manager arrives, the building's entire access control system can be easily transferred to the new manager's account free of charge – minimising admin for the entire team, and helping the new starter to get up to speed quickly.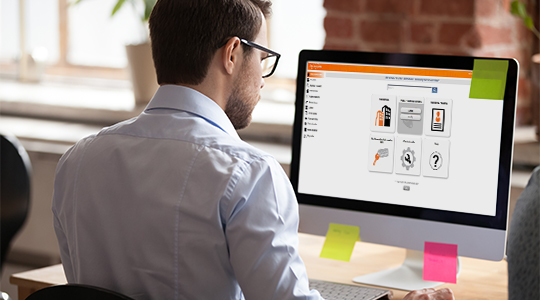 Saving time, saving money
Our management platform empowers you to control building access for service providers, and modify or delete tenant details from the system, with just a click of your mouse. With no requirement to be onsite to control building access, you'll not only save time on admin tasks such as changing tenant details, but you and your team can also save time visiting properties as well. Also, for additional flexibility, you can even create sub-accounts on the system and share the management of one (or many) buildings with another member of your team.
With both a streamlined design and simple user interface, the plug-and-play management system enables your team to enjoy seamless functionality and access control without any hassle or training. Our platform also updates your connected access technology automatically and remotely, ensuring that your entire Intratone access system requires no onsite maintenance at all – reducing costs even more. By bringing the most innovative smart access technology to your fingertips, you can do more with less.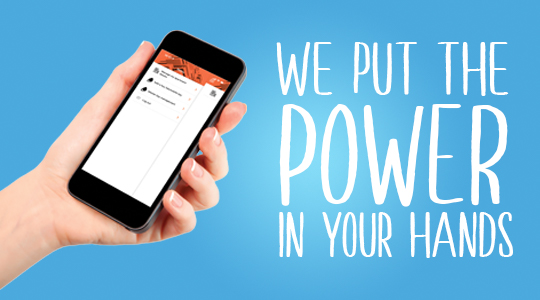 Take back control today
Here at Intratone, we firmly believe that access control equipment should be simple to use and accessible for everyone - whether you're managing the property or living in it. We're also passionate about using the very latest technology to develop best-in-class access solutions for the housing industry. Our all-in-one systems empower users to take back control of property security, costs and their time. With Intratone, taking control has never been so easy.
Find out more about Intratone's innovative range of smart access solutions and supporting technology on our website, or get in touch with us today via email.