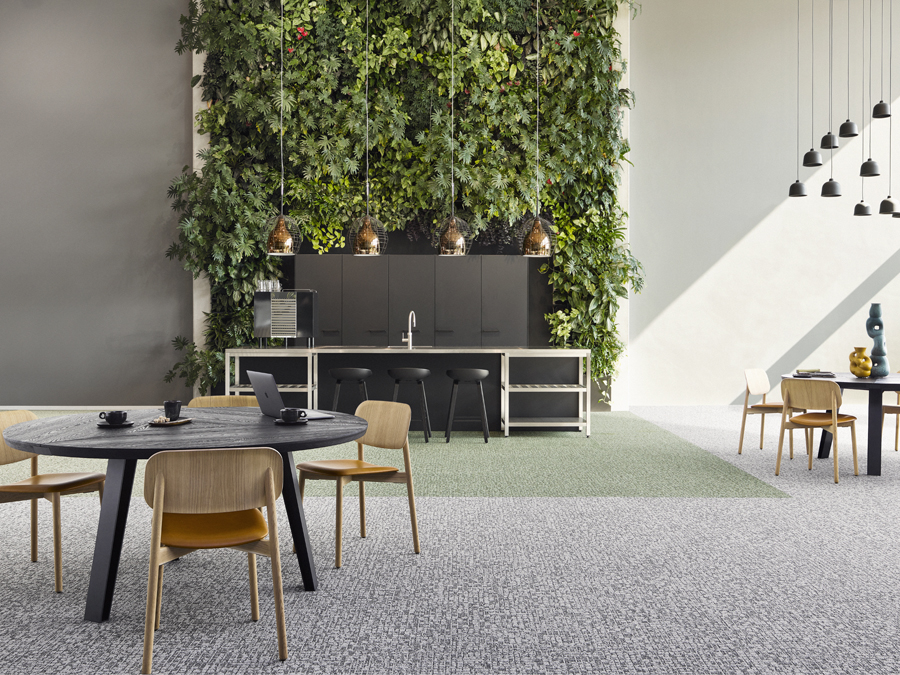 Tarkett's new DESSO Orchard collection, with its understated, irregular dotted pattern, is reminiscent of the visual effect that's created when viewing a cluster of planted trees from above.
A subtle two-tone appearance inspired by organic, seasonal shades, gives the collection a simple yet sophisticated feel for contemporary workplace interiors.
Developed specifically to be used seamlessly on a large scale with no visible joins, Orchard allows for 'zoning' with its rich woven appearance providing textural interest.
The colour palette includes eight neutral tones alongside two warming accents of green and copper, and injections of pink and stormy blue combine to provide endless creative possibilities.
Becky Pole, designer at Tarkett, comments: "Designed to reflect the current workplace trend for creating residentially-inspired offices that are warm and comfortable, Orchard is sophisticated yet grounded in nature.
"An inviting palette of 12 seasonal shades paired with a deep, woven quality, evokes comforting relaxation. Its earthiness is off-set against a contemporary irregular grid pattern made up of subtle dotting, which is reminiscent of clustered trees viewed aerially."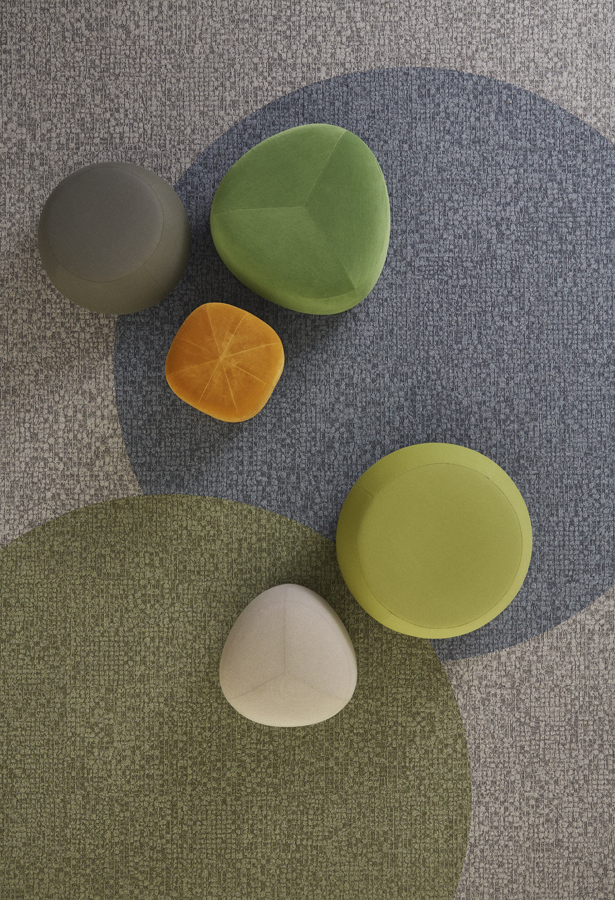 In addition to its unique appearance, Orchard is Cradle to Cradle® Silver level certified, and comes with DESSO EcoBase backing as standard. This is 100% recyclable using Tarkett's take-back scheme, which allows end-of-life materials to be collected and recycled into new materials.
Becky Pole added: "As well as its strong aesthetic appeal, Orchard is manufactured in a way that protects the Earth's natural capital. We take a great deal of inspiration from our natural environment and, in return, we ensure that all our production methods are sustainably sound. Orchard, for example, is Cradle to Cradle® Silver level certified and has our renowned EcoBase backing as standard."
There is also an option to add SoundMaster® Lite acoustic backing to help combat noise intrusion in the workplace – highlighted as a key concern amongst UK office
workers in Tarkett's report, 'Rethinking Workplace'. The innovative SoundMaster® technology provides a solution that minimises excessive noise to promote better acoustics and, in turn, improved employee wellbeing. DESSO SoundMaster® Lite backing absorbs up to 100% more noise than a standard carpet.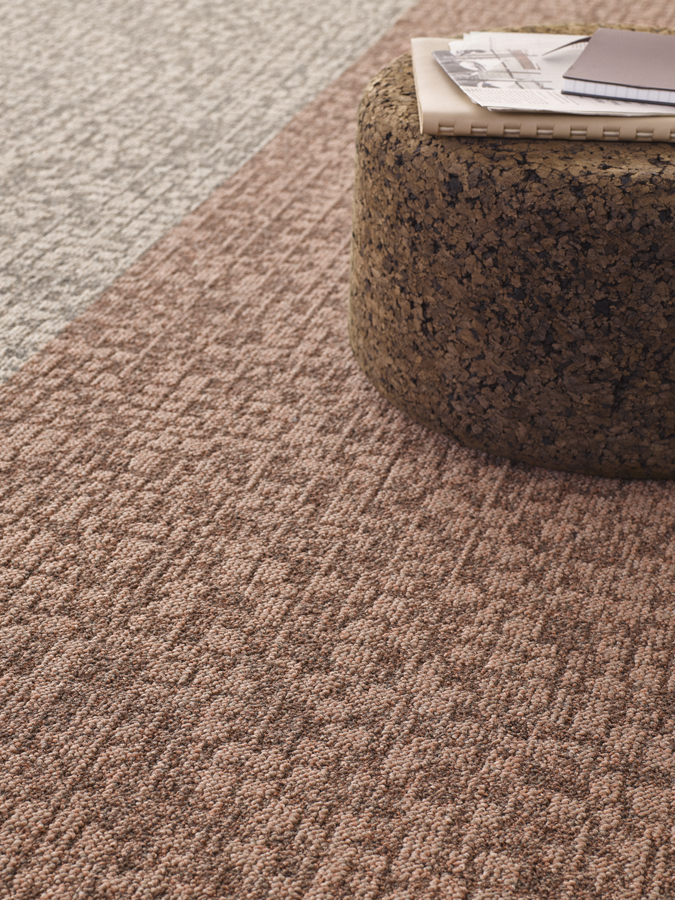 For more information, visit https://professionals.tarkett.co.uk/en_GB/node/desso-orchard-carpet-tile-collection-5921, or email uksales@tarkett.com