Construction output came in flat at zero per cent in the three months to May, seasonally adjusted, according to data collected by the Office for National Statistics.
This result is due to a 0.5 per cent fall in repair and maintenance, offset by a 0.3 per cent rise in new work, the data shows.
The increase in new work was driven by growth of 2.2 per cent and 8.4 per cent in private commercial new work and public new housing, respectively.
The fall in repair and maintenance was accountable to a drop of 2.5 per cent in private and public housing repair, and a 3.2 per cent decline in maintenance.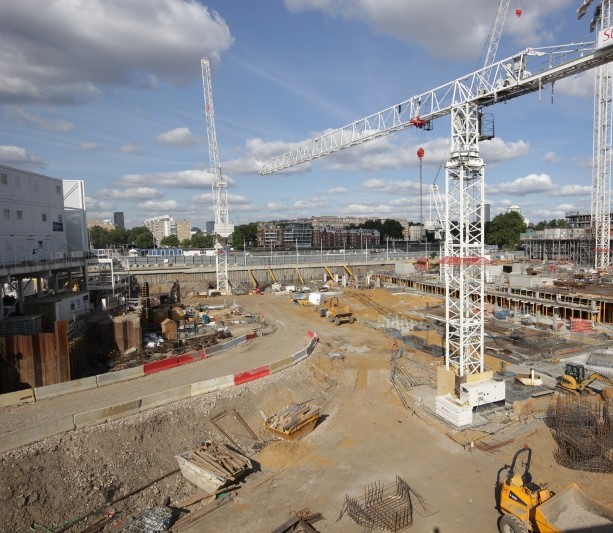 Looking at the data on a monthly basis, construction output rose by 0.6 per cent between April and May, with new work rising 0.4 per cent, and repair and maintenance by 1.2 per cent.
Sarah McMonagle, Director of Communications at the FMB, said: "Alarm bells will be ringing in the ears of the two candidates vying to be Prime Minister, with these latest stats showing that the construction sector is at a standstill.
"Whoever wins the race for PM, I want to see that person take decisive action in their first days in office by intervening to stimulate our waning sector, which is so vital to the health of the wider economy. Indeed, without it, our country's house building aspirations will be impossible to deliver.
"The poor performance of the construction sector over the past few months was driven partly by a drop in activity in the repair and maintenance sector. As you would expect, this part of the construction industry is particularly vulnerable to dips in consumer confidence, which the threat of a 'no deal' Brexit continues to perpetuate.
"There would be no better way to encourage homeowners to commission building projects in the second half of this year than by slashing VAT on housing repair, maintenance and improvement from 20 percent to 5 per cent.
"Furthermore, when we asked our members how the next PM could best prevent an economic downturn, almost 90 per cent felt this was the most effective way to achieve it."