Leading manufacturer and supplier of specialist passive fire protection products, Quelfire, will bring its expertise to stand FX239 at FIREX International 2019, taking place on 18-20 June at the ExCeL, London.
Quelfire has built its name on a long-standing commitment to high-quality certified products, including fire containment systems for pipe, duct and electrical service penetrations, as well as linear joints and cavity barriers. With over 40 years' experience in the industry, the company provides a range of valuable products and services to firestopping contractors, specifiers, architects, engineers and main contractors, which visitors to the stand can learn more about at FIREX International 2019.
The company's core QuelStop Firestopping System, a 'one-stop-shop' aimed at specialist firestopping contractors, will be on display at the exhibition. The Firestopping System comprises QuelStop Fire Batt, QuelStop CE-marked Intumescent Acrylic Sealant, QF2 Fire Protection Compound, QuelStop HPE Intumescent Graphite Sealant and QuelCoil Continuous Intuwrap, an ideal overall solution for firestopping mechanical and electrical service penetrations. The Firestopping System is also compatible with other Quelfire products such as fire collars and sleeves.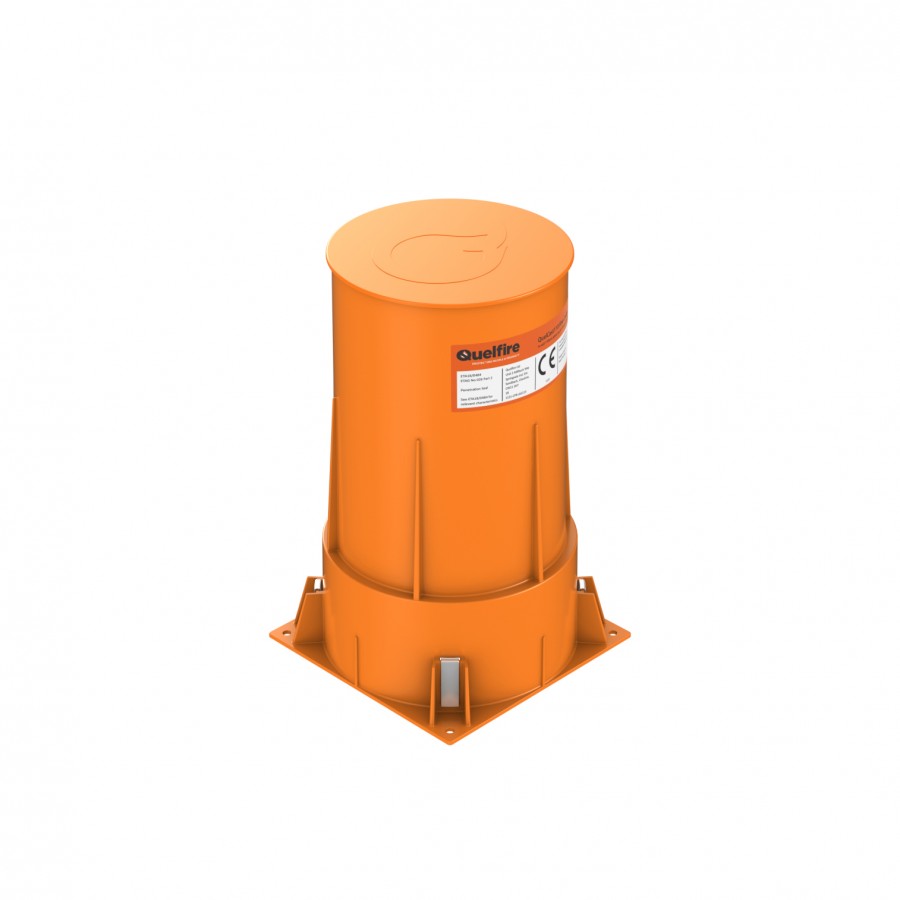 Recent trends show that there is an increased need to use cast in fires collars, and visitors to the stand will be able to learn more about the Quelcast Cast in Fire Collar, including the benefits of the concept and how to correctly install it. The Quelcast Cast in Fire Collars prevent the spread of fire through plastic pipes and cables where they penetrate concrete floors and offer up to four hours fire rating. Tested to BS EN 136603:2009 and carrying CE marked certification, the fire collars are suitable with a wide range of pipe types and sizes, as well as cables.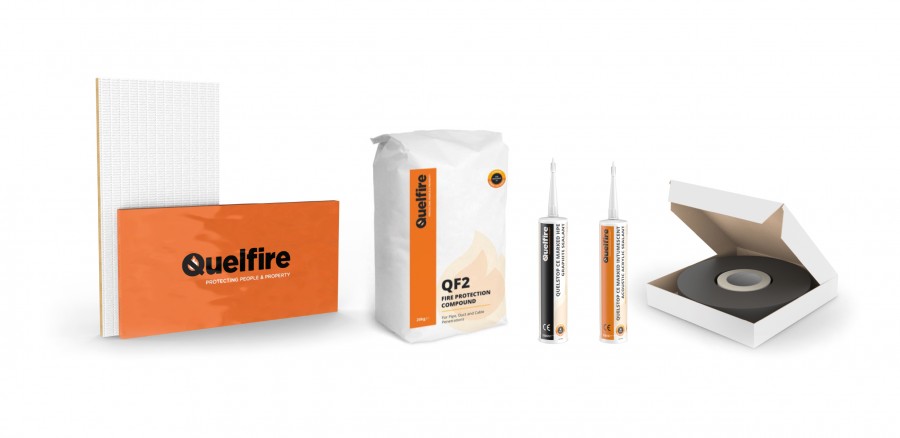 All of Quelfire's high-quality products are manufactured in the UK and have undergone rigorous testing to the latest BS and EN standards. With a commitment to not only testing and developing new products and systems that push the benchmark for passive fire safety, the company also prides itself on providing full technical back-up and support to all parties involved from design through to installation, to ensure the compliance of the design and performance of the installation.
Keith Wells, Managing Director and Fire Containment Specialist at Quelfire, said: "We have a wealth of experience in serving architects, specifiers, main contractors, engineers and firestopping contractors with a great understanding of the requirements and challenges at the stage of the construction projects each of them are involved in. By visiting our stand at FIREX, not only can visitors learn more about the technical details of our wide range of innovative solutions, but also about the wide range of expertise we use to support different parties involved in the passive fire protection of buildings at all stages of construction projects.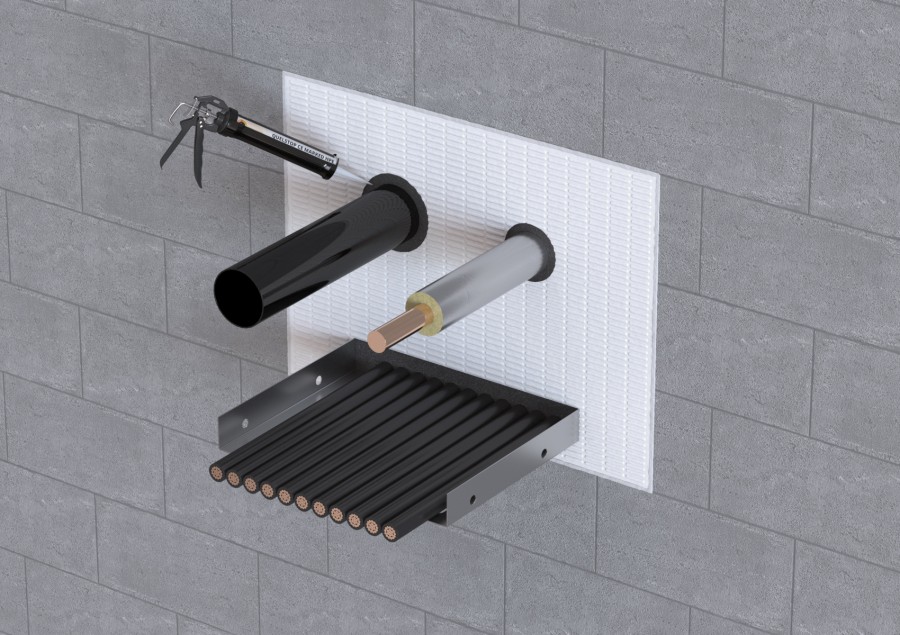 'It has been an exciting couple of years for us with the launch of a number of new products and systems. We are very much looking forward to attending and welcoming visitors to our stand at FIREX, as we look to continue to educate the market about the importance of, and the latest trends in passive fire protection."
FIREX International is a dedicated global fire safety event, bringing together 18,000 fire prevention and protection professionals annually, as exhibitors showcase the latest advances in safety products and guidance. The three-day trade show is free to enter, with several seminars, workshops, networking and masterclass sessions taking place.
For more information on Quelfire and its products and services, please visit www.quelfire.co.uk.