Ahmarra have recently invested in smoke testing for our certified fire doors at Warringtonfire test centre in High Wycombe, with excellent results.
A number of smoke seal options were tested and achieved smoke leakage results as low as 1m3/m/hr leakage rate, which is well under the threshold of 3m3/m/hr. This was achieved when testing the most onerous door configuration of a double doorset with lock and 4 hinges, which makes the results even more impressive.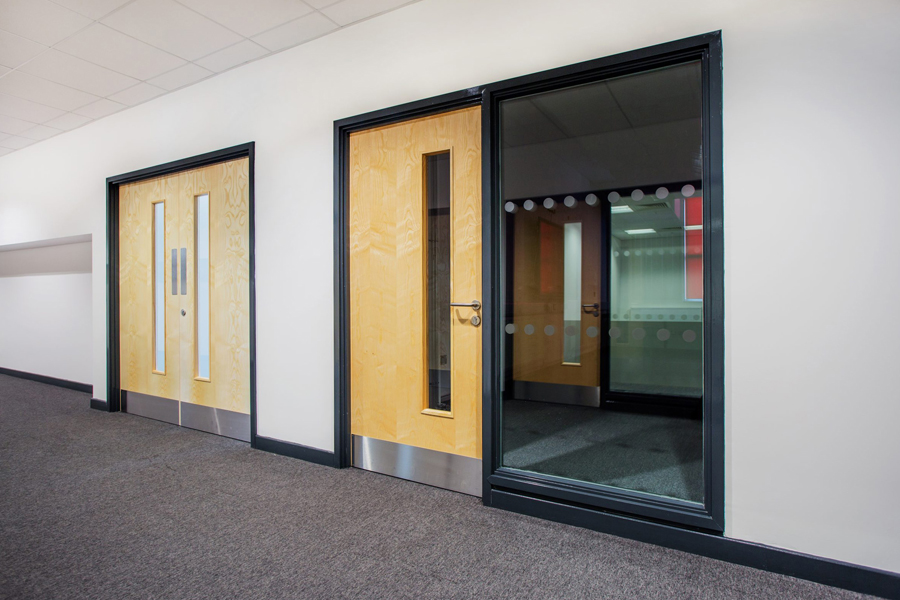 'This smoke test gives our customers further reassurance that our products are more than capable of meeting the requirements for both smoke and fire certification - and are genuinely "Tried and Tested" commented Tim Doran, Ahmarra's Managing Director.
'The decision to smoke test was mainly due to the majority of smoke seal test evidence being based on single doors and we were surprised by the lack of evidence for double doors with a lock' said Tim.
Thanks to this smoke test and our existing bank of primary fire test data, Ahmarra can offer a wide range of fire and smoke seal options for every door configuration to ensure full compliance with both fire and smoke certification.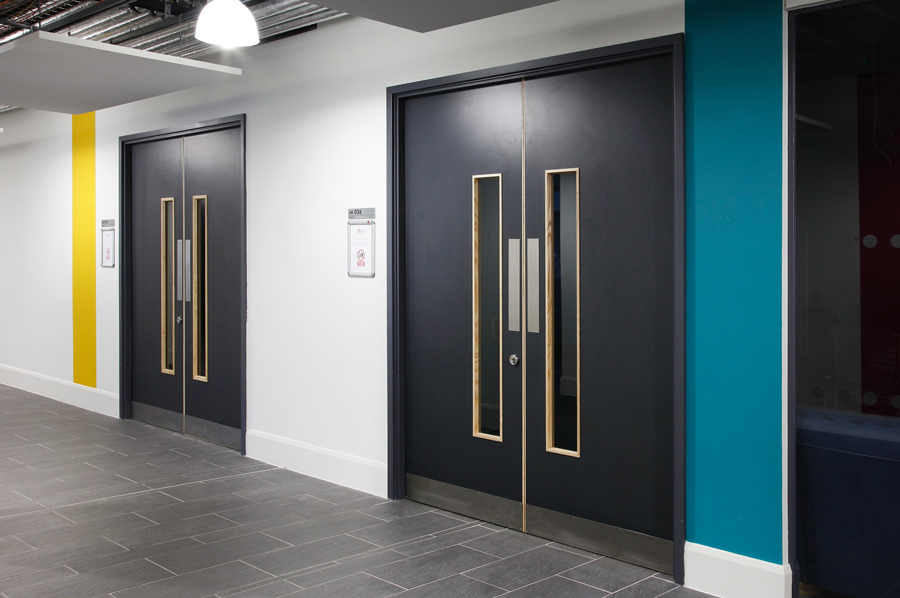 The smoke test reinforces Ahmarra's continued investment in product development and enables them to offer the widest possible choice of certified fire doors under our Q-Mark Fire Door Manufacturers certification. To learn more about Ahmarra's smoke and fire doors, click here.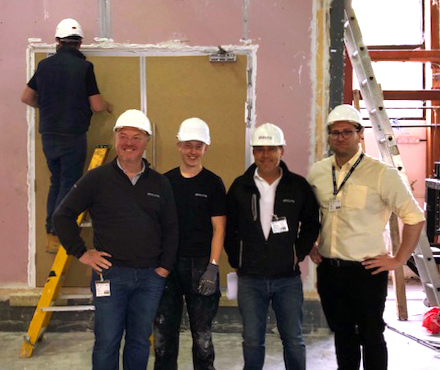 Ahmarra staff attended the smoke door test - left to right; Tim Doran (Managing Director), Kris Silvester (Q-Mark Fire Door Installer), Danny Fowles (Project Director) and Phil Osborne (Commercial Director).