Five places across England have been announced as participants of a new programme to recognise and support high quality placemaking.
The Future Place programme is an initiative run by the Royal Institute of British Architects (RIBA), Chartered Institute of Housing (CIH), Local Government Association (LGA) and the Royal Town Planning Institute (RTPI).
The five 'Future Places' selected as exemplars based on their overarching placemaking visions and innovative approaches, are:
Bradford (City of Bradford Metropolitan District Council)
Greater Exeter (Exeter City Council, East Devon District Council, Mid Devon District Council and Teignbridge District Council – supported by Devon County Council)
Great Yarmouth (Great Yarmouth Borough Council)
Gateshead (Gateshead Council)
North Northamptonshire (Northamptonshire County Council, Corby Borough Council, East Northamptonshire Council, Kettering Borough Council and Borough Council of Wellingborough)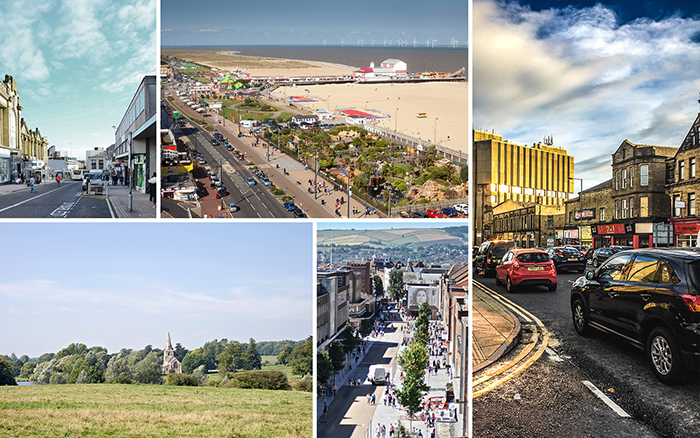 All five Future Places are determined to deliver meaningful change which will enhance people's lives, improve community wellbeing and create sustainable environments. While each place is very different, they all work in collaboration with public, private or voluntary sector partners to develop and advance innovative placemaking strategies.
The five selected places will now take part in a programme to develop visions for their areas, with training and expert advice from each of the Future Places project partners.
Homes England will join the RIBA, CIH, LGA and RTPI as a partner and will offer all Future Places their expertise and professional skills. The selected local authorities will benefit from a single point of contact at Homes England to support their vision and receive access to the agency's frameworks to help reach the specialist services they need to create places where people really want to live.
Homes England Deputy Chief Executive, Tom Walker, said: "The Future Place programme provides an excellent opportunity to work with exemplar councils to understand not only the needs of each place, but how best to break down the barriers and get more homes built where they are needed most. I welcome this collaboration and look forward to the agency getting involved."
RIBA President, Ben Derbyshire, offered his congratulations: "Local authorities play a vital role in creating happy, healthy and sustainable communities, and I am proud to be part of this initiative which encourages engagement with communities and collaborative approaches to planning and designing the best possible environments.
"The commitment these authorities have shown, despite financial and political barriers, is highly commendable. I look forward to working with all five over the next phase of the programme, learning lessons as they develop their visions, and celebrating their success."