The Royal Institute of British Architects (RIBA), the Royal Institution of Chartered Surveyors (RICS) and the Chartered Institute of Building (CIOB) have signed a joint statement calling on the Government to require the installation of sprinklers in all new and converted residential buildings, hotels, hospitals, student accommodation, schools and care home buildings of 11m in height or above.
They have also called for the retrofitting of sprinklers in buildings when relevant refurbishment takes place.
The joint statement comes ahead of a Westminster Hall Debate on fire safety and sprinkler systems on today (March 12).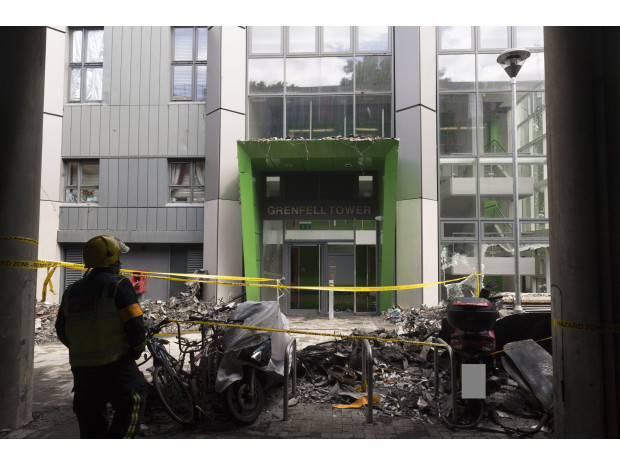 It reads: "As leading chartered professional bodies in the built environment, we believe further action is required to improve the fire safety of buildings in the UK.
Lives, stock and property are saved by the use of Automatic Fire Suppression Systems (AFSS), which includes sprinklers. At present, England, Wales, Scotland and Northern Ireland differ in their requirements on sprinklers yet the science of fire knows no political or geographical boundaries.
Harmonising building regulations across the nation states of the UK regarding the installation of sprinklers would provide clarity to the industry and help protect the public.
We support the installation of sprinklers in all new & converted residential buildings, hotels, hospitals, student accommodation, schools and care home buildings 11m or above in height, and retrofitting to existing buildings when refurbishment occurs as 'consequential improvements' where a building is subject to 'material alterations'. We also support the installation of AFSS including sprinklers below this height on a case by case basis of risk.
Each of the professional bodies will bring forward guidance for our own professionals in line with this statement in the absence of government legislation."
Meanwhile, at its annual fire conference today, the Local Government Association said tougher sprinkler rules must be introduced to ensure fire safety in high-rise buildings and care homes.
The LGA is also calling for the height threshold at which automatic fire suppression systems, such as sprinklers, are required in new residential buildings in England to be lowered to 18 metres - down from the current 30-metre/10-storey limit.
It is also urging the Government to require automatic fire suppression systems, such as sprinklers, to be installed in all new premises where vulnerable people sleep, including care homes and residential schools.
Under the proposals put forward by Dame Judith Hackitt last year, owners of existing tower blocks more than 30 metres high will have to satisfy regulators that residents are safe. But the LGA believes the 30-metre threshold is too high given the practicalities of firefighting and the "safety satisfaction test" should also be extended to cover buildings in which vulnerable people sleep.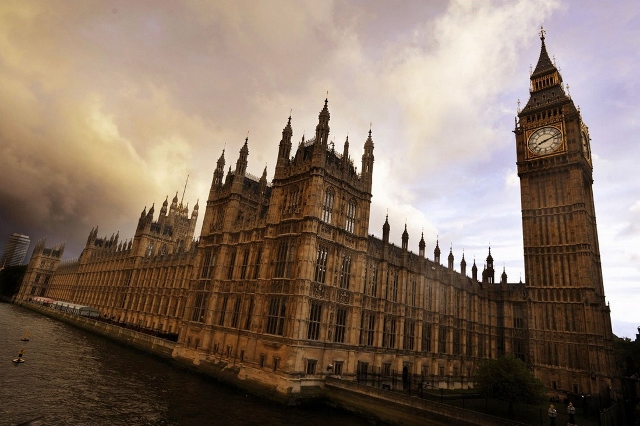 It says that if the Hackitt review definition of high-risk buildings isn't widened, automatic fire suppression systems, such as sprinklers, should be retrofitted in existing blocks more than 18 metres high, care homes and other high-risk premises where a risk assessment justifies it.
The LGA says studies show sprinklers operate on 94 per cent of occasions and when they do operate they extinguish or contain the fire on 99 per cent of incidents. They also reduce fire injuries and fire damage by 80 per cent.
More than half of the fire and rescue services in England and Wales have experienced a huge increase in prevention and protection work, due to the safety checks carried out on high-rise buildings following the Grenfell Tower fire. These checks have had to be carried out by a fire service workforce which has fallen in recent years alongside reductions in government funding for all standalone fire and rescue authorities.
The LGA says this is unsustainable and could expose communities to risk unless the new provisions or expectations on fire and rescues services arising from the Hackitt review or subsequent changes in policy are treated as a new burden and funded separately.
Cllr Ian Stephens, Chair of the LGA's Fire Services Management Committee, said: "Residents have a right to be safe and to feel safe in their homes and automatic fire suppression systems, which can include sprinklers, offer a strong reassurance that is urgently needed following the Grenfell Tower tragedy.
"The cost benefit case for them in new high-rise tower blocks and care homes has been made and retrofitting needs to be considered in existing buildings as part of a holistic approach to fire safety.
"Sprinklers alone are not a universal panacea and installation should be proportionate and risk based. Nevertheless, the investment required may impact heavily in some areas with large numbers of tower blocks, which is why we are calling on government to provide funding for this work as it has for the remediation of flammable cladding."