The Zylo range of pipe and fire sprinkler boxing, pipe casings and boiler pipe covers are the perfect fast track and versatile solution to concealing building services for both social housing and private residential developments.
Preformed from FSC® certified 9mm moisture resistant MDF and fire tested to EN13501-1 standards the Zylo range of encasement products are available in square or radius corner, perfect for high traffic areas such as stairs and corridors.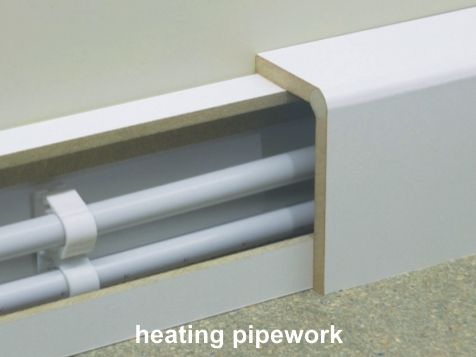 Prefinished in a water resistant FSC® seamless semi matt white light laminate, Zylo standard finish also accepts a top coat to the surface with minimum preparation to match in with existing or chosen decor, offering an aesthetic finish for use within flats and communal areas. A white gloss light laminate is also available.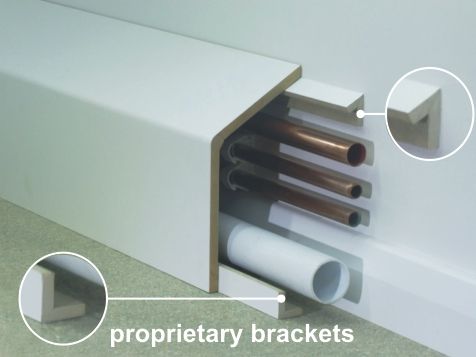 Available in a wide range of shapes and sizes Zylo pipe boxing and pipe casings can be applied for boxing in fire sprinklers, ductwork, heating pipes, cables and all manner of building services; cut to size on site with minimum fuss, saving on installation time and material costs.
Not all pipe and fire sprinkler boxing brands have been tested to the European Reaction to Fire Classification System. Therefore, when choosing pipe boxing or fire sprinkler boxing it may be wise to check with the manufacturer that the finished product including any coating has been tested, not just the materials, as changes during manufacture may affect the original classification.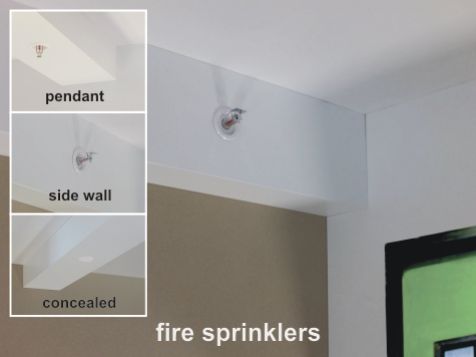 Zylo has been fire tested to EN13501-1 with a ventilated cavity behind to reproduce the effects during product installation. During indicative tests it was found that using fire retardant board for boxing would result in the same classification as moisture resistant board due to the application of the product. Indeed the fire retardant compliant board performed worse for smoke production in our tests. Thickness of material is also a consideration as a thinner material will result in a lower classification.
For more information visit our website at
https://www.pipecasings.co.uk/technical_info.php