International students at the University of Stirling are enjoying world-class facilities thanks to the creation of the new landmark INTO Centre which benefits from a stylish and sustainable fenestration package from Senior Architectural Systems.
The new three-storey building has been designed by architects Page & Park and provides dedicated teaching and learning space to support students from overseas on their learning journey in the UK. To create a light and inspirational environment that maximises the use of daylighting, Senior's thermally-efficient SF52 aluminium curtain walling and low U-value PURe® aluminium windows have been fabricated and installed by specialist Linn-Tech for main contractor Morrison Construction.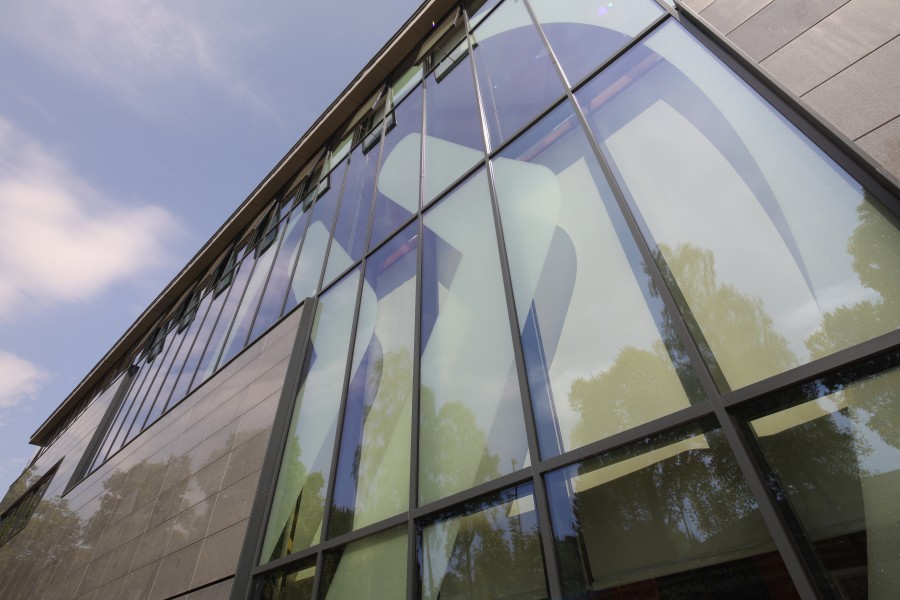 The slim sightlines offered by Senior's high performance aluminium glazing solutions perfectly complement the dark grey granite cladding of building, with the SF52 curtain wall system providing a welcoming and highly-visible façade. Senior's PURe® aluminium windows have been specified throughout and the large window openings not only create visual interest externally but also help to flood the interior spaces with natural light.
As well as offering aesthetic appeal, both Senior's SF52 aluminium curtain walling and market leading PURe® aluminium windows offer exceptional thermal performance and energy-efficiency. With the potential to offer U-values as low as 0.71W/m2 K when calculated as a commercial CEN standard window, Senior's patented PURe® aluminium windows are cost-effective, durable and the ideal choice for projects that require a sustainable solution to reducing heat loss and minimising future maintenance requirements.
For more information about Senior, visit www.seniorarchitectural.co.uk or search for Senior Architectural Systems on Twitter, LinkedIn and Facebook.