When Scottish housebuilders Ryce Ltd were looking for a high-quality glazing solution for Salisbury View – its latest development in East Edinburgh – REHAU's Tritec profile was its trusted choice for large span windows and a modern finish to connect the building with the surrounding natural beauty.
Established in 2000, Ryce Ltd is a small housebuilder working on schemes across East Central Scotland. The company has developed new build houses and apartments in Edinburgh, Fife and East Lothian, and specialises in transforming distressed sites into high quality housing.
Salisbury View is the company's latest project, consisting of six 2-bedroom flats, designed to deliver modern, open-plan living to homeowners. It is located less than two miles north east of Edinburgh city centre and boasts excellent views of the Scottish countryside including Arthur's Seat and Salisbury Crags.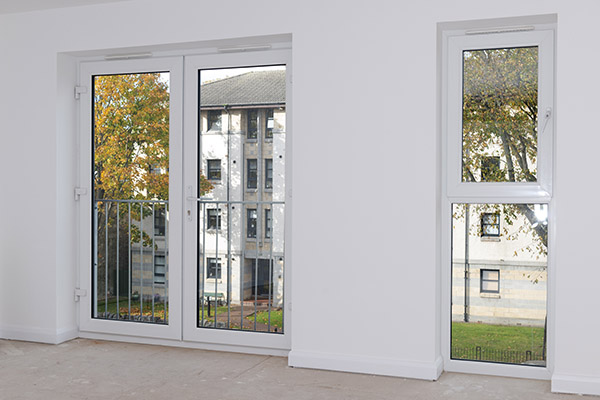 With such stunning views to look out on, large span windows were a key feature of the architect's vision for the three-storey building. To deliver this element of the build, Ryce Ltd needed to choose windows and doors which would not only match the contemporary, clean lines of the development but that would also be structurally able to support the building's load.
Jim Ryce, Director at Ryce Ltd, said: "A few years ago we bought some window and door fabrication equipment from a supplier who was closing down, and ever since then we have been making our own PVC-U windows and doors for our developments. While we can make a high quality product using the materials and tools we have, we know we are not experts on window design, so we work with our local REHAU contact on the specification to ensure we get the technical aspects and the aesthetics right."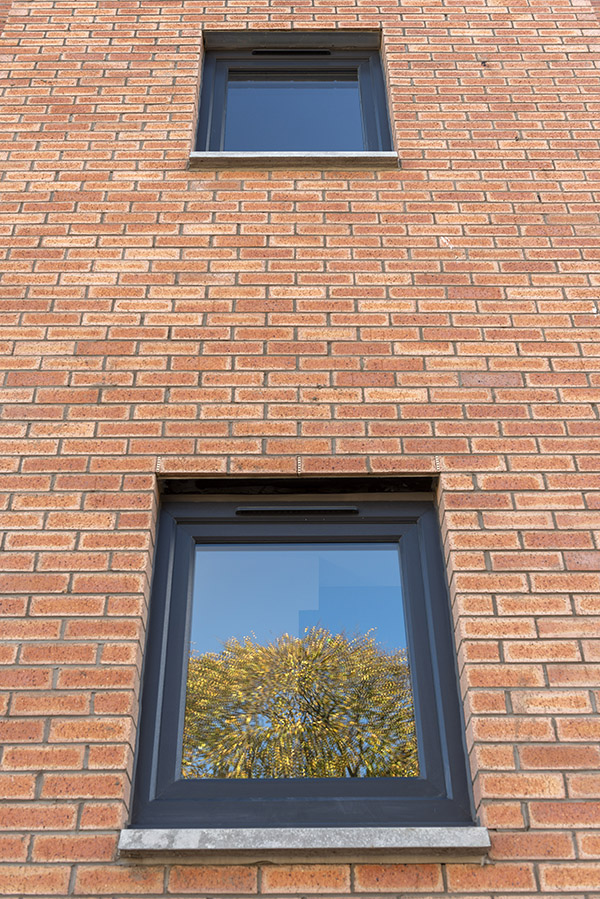 REHAU recommended its Tritec system for the Salisbury View scheme with a grey foil finish. The 60mm profile would deliver slimmer sightlines and depth for a modern aesthetic, while REHAU's bestselling Anthracite Grey laminate would transform the white PVC-U into an edgy, aluminium-inspired glazing solution.
Jim continued: "The Tritec windows look fantastic in situ and provide a real wow factor to the building. The large span glazing creates a real connection to the outdoors and floods the apartments with light which makes the open plan layouts feel more spacious. Each flat has a balconette with French doors also created from the Tritec profile, creating a seamless design that runs across the outside of the building."
As well as modern design and load bearing capacity, REHAU's Tritec windows offer many other benefits to developers. The Tilt & Turn style windows are double-glazed sealed units to reduce outdoor noise levels and are A-rated for exceptional energy efficiency. For added peace of mind, REHAU Tritec PVC window and door systems have achieved the British Standards BS7950 and PAS 24 security standards.
Jim concluded: "We have been working with REHAU for four years now and have always been impressed with the quality of the window and door profiles they sell and the support services they offer to ensure we get the best from their products. Doing the fabrication of our own windows and doors was a little daunting in the beginning but having that support from REHAU has allowed us to take more control of what we are fitting into our developments and pushed us to achieve more."
Hormoz Nouri, Area Sales Manager at REHAU said: "The specification of large span glazing is a must to create spacious, light modern living spaces, but sometimes the practicalities of achieving this can put developers off. The Salisbury View developers have been very bold with their choice of windows and doors, and we are very proud that we were able to support Ryce Ltd in achieving their vision. The end result is amazing, and I'm sure that whoever moves in will fall in love with that unobstructed view every day."
For more information please visit