SureSet ProResin is our brand new 2-part resin only product. Why choose our ProResin above others available?
Research carried out prior to setting up SureSet in 1997, revealed that a lot of resin bound paving suppliers only offered a 'one size fits all' product which resulted in poor performance and a low-quality surface.
With their combined technical experience in highway surfacing materials, the Founders of SureSet were confident that there was a better way of manufacturing resin bound paving.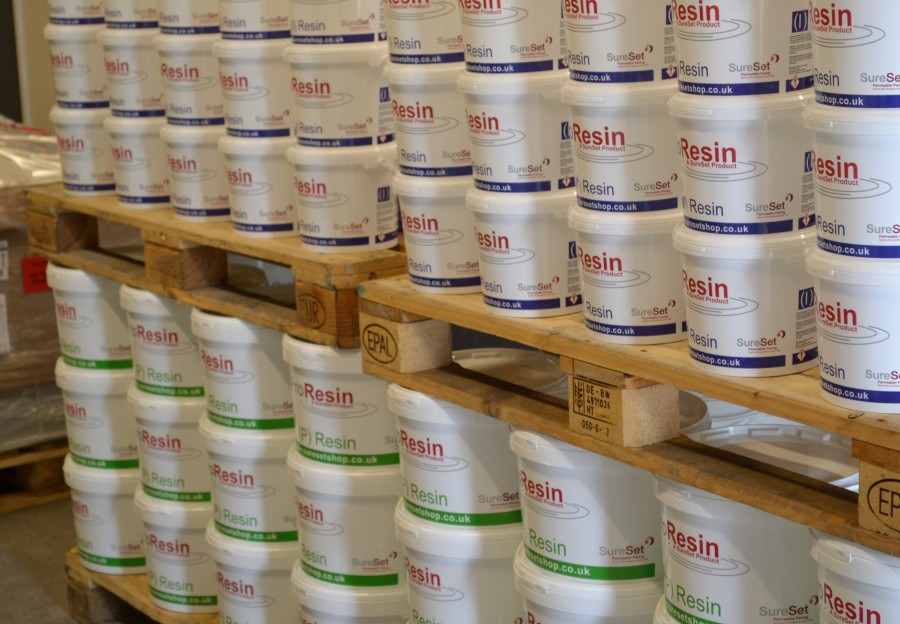 Fundamental to their solution was, and still is, the choice of resin. Following a thoroughassessment of available resins, SureSet found that aliphatic polyurethanes (PU's) offer the properties needed in an all-round practical binder for resin bound paving.
Aliphatic PUs, when formulated correctly and laid under the right conditions, cure to give a strong, non-softening, but flexible film, which provides a long-lasting bond.
These resins are UV stable so will not yellow when exposed to sunlight, are easier and relatively safe to handle and the cure rate is controllable ensuring a more consistent finish.
Facts about SureSet ProResin:
•Formulated in-house
•Polyurethane
•Crystal clear
•2-part chemically curing
•Flexible
•Controllable curing rate
ProResin is a 2-part resin designed for use in a forced action mixer with the appropriate amount of aggregate. Using a forced action mixer ensures that resin and aggregate are consistently and evenly mixed to deliver a permeable surface.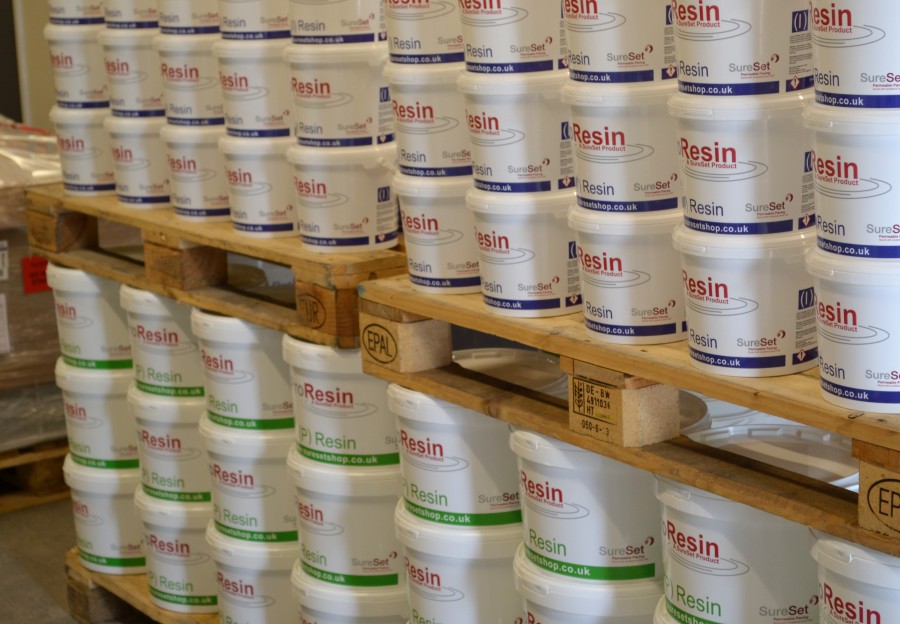 A permeable surface is SuDS compliant because it allows water to pass through and drain freely into the ground, reducing the risk of surface water build up or flooding.
*In order to purchase SureSet ProResin online you will need to complete a training course, or prove that you have 2+ years experience laying resin bound paving.