A new report by the NHBC Foundation shows that more people are living alone, more children are being raised by single parents and more grown-up children are living with their parents than ever before.
A significant proportion of people now live alone. In 2017 28% of households were occupied by single people, which is a huge increase from the 13% we saw in 1961.
A range of factors contributed to this increase including people marrying later in life, couples divorcing or the death of a partner.
There is also evidence that the traditional nuclear family of two parents and 2.4 children is becoming a thing of the past. Ten per cent of all households are now single-parent families, accounting for about one in four of all families with children.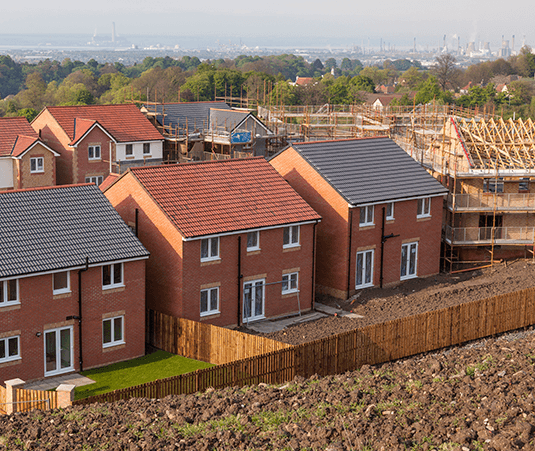 There are more 20 to 34 year-olds living with their parents than ever before. In 2017 there were 3.4 million households in the UK where young adults still lived at home. This is an increase of 30%, up from 2.6 million in 2007. Factors including more young adults choosing to stay in education, those returning to their parental home following university, the increased deposits needed to buy a home and high house prices have all resulted in a rise in this household type.
At a glance – the key facts about UK households in 2017:
1) £3.4 milion – number of households with 20 to 34-year olds living with parents
2) 57% - proportion of households consisting of just one or two adults
3) 39% - proportion of households with children
4) 4% - proportion of other household types, eg. House share, multigenerational living
5) 28% - proportion of people living alone
6) 10% - proportion of single-parent families.
Steve Wood, NHBC Chief Executive said: "The changing shape of UK households will determine the houses we live in in the future. The growing strain of young people unable to afford to leave home will drive demand for multi-generational accommodation.
"More homes will be designed with flexible layouts which can be adapted as families' needs change, and more "micro-living" options will be required for the increasing numbers of single people."
The facts about UK households come from the forthcoming NHBC Foundation publication, '40 facts: homes, housing and house building today'.
Steve Wood added: "We have gathered together some interesting facts about UK housing and house building to give you a picture of the homes we live in today. Economic and socio-demographic factors are changing the shape of housing and I am sure that this will continue as developers respond to societal pressures for a broader range of products and tenures."