Based on questions raised by specifiers the British Blind and Shutter Association (BBSA) has created a website with independent research, reports, guidance, publications and videos explaining the performance benefits of blinds and shutters.
Solar shading has an increasingly important role to play in helping to control internal environments with the benefits that brings in terms of improved health, wellbeing, productivity and energy use.
The ShadeIT website includes sections on reducing solar gain, controlling light and glare, productive environments, reducing heat loss, glazing, lighting, HVAC, saving energy and life cycle assessment.
Each topic is simplified to a single page but with links to the relevant resources related to that subject matter.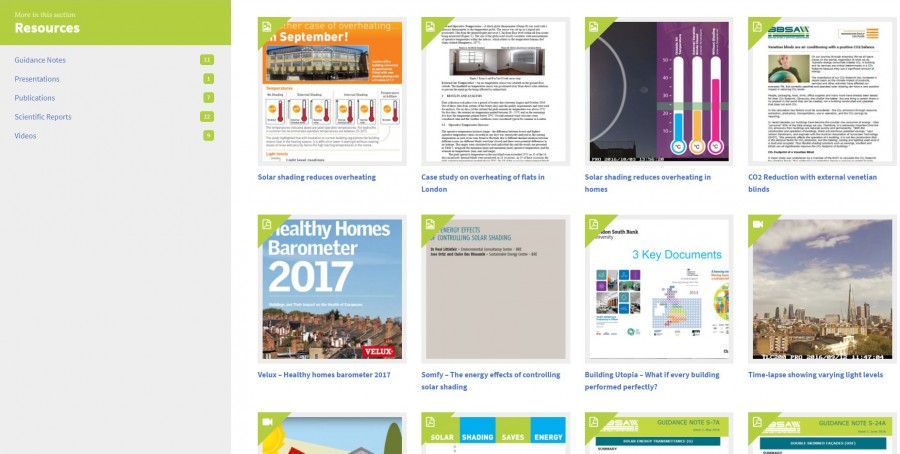 In the resources section, reports, presentations, guidance notes and scientific reports can be accessed and on most of the more complex reports the BBSA has included a simple summary in relation to solar shading. By far the most popular section is the videos which simply explain some of the key benefits of solar shading.
For building services engineers, the site contains a CIBSE page dedicated to overheating, again with links to key resources.
And there is even a handy explanation of performance terms, shading terms and acronyms relating to the solar shading industry.
All information is free to access and download at www.ShadeIT.org.uk