The Office for National Statistics (ONS) said gross domestic product (GDP) grew by 0.4 percent between April and June, compared to the first three months of the year.
ONS head of national accounts Rob Kent-Smith said the economy picked up a little in the second quarter with construction helped by the good weather and rebounding from the effects of the snow earlier in the year.
"However, manufacturing continued to fall back from its high point at the end of last year and underlying growth remained modest by historical standards," he added.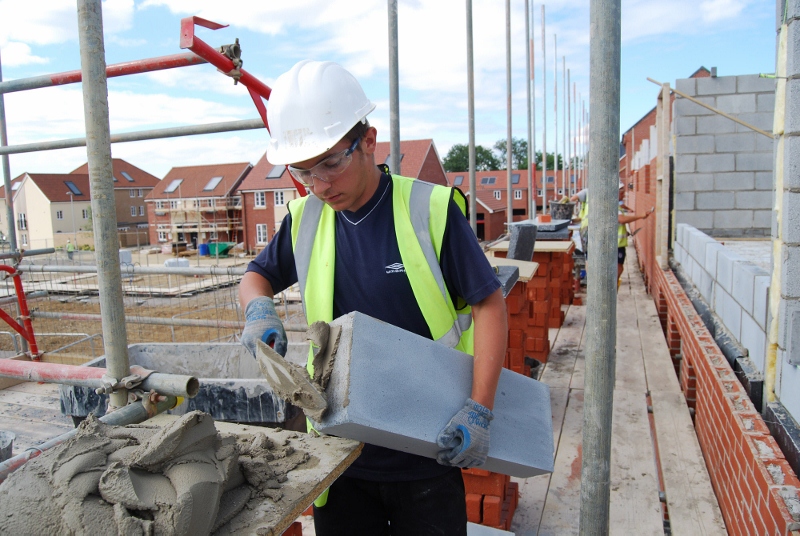 Mark Robinson, Scape Group Chief Executive, responded to the figures and said the cautious optimismseen within the construction industry recently is continuing, albeit with a modest increase in construction output.
"It is particularly promising that housebuilding continues to remain a key contributing factor to higher levels of activity," he said.
"Despite these encouraging signs it is concerning to see that publicly funded construction projects in the health and education sector are falling, and in June accounted for only 5.3% of total construction work. Our own research shows that there is significant demand for new school places, with 14,522 new secondary school classrooms required by academic year 2020/21. Innovative approaches to delivering the facilities we need is vital, and the sector needs to continue exploring the benefits of modular construction.
"Whilst the figures suggest the sector is returning to the more positive outlook we experienced at the end of 2017, there is anecdotal commentary that the recent good weather has benefitted output. This year has clearly demonstrated how susceptible the sector is to the seasons and we must prepare ourselves with a steady stream of new work as we head into the coming months."
Rebecca Larkin, Senior Economist at the Construction Products Association, commented: "As expected, construction has caught up from its troubled start to the year, with strong growth in May and June as the warmer weather improved ground conditions for sites that stalled during February and March. The industry's catch-up also helped drive the pickup in Q2 GDP growth to 0.4%.
"As much as it has been a tale of two quarters, there has also been a divergence by type of work. New build activity was unchanged from Q1 and was 0.4% lower than 2017 Q4, as rises in public housing, infrastructure and industrial output were offset by falls in private housing and public sector work. However, all repair and maintenance (R&M) activity rose 2.7% to a record high of £14.2 billion and is now 0.8% higher than at the end of 2017."