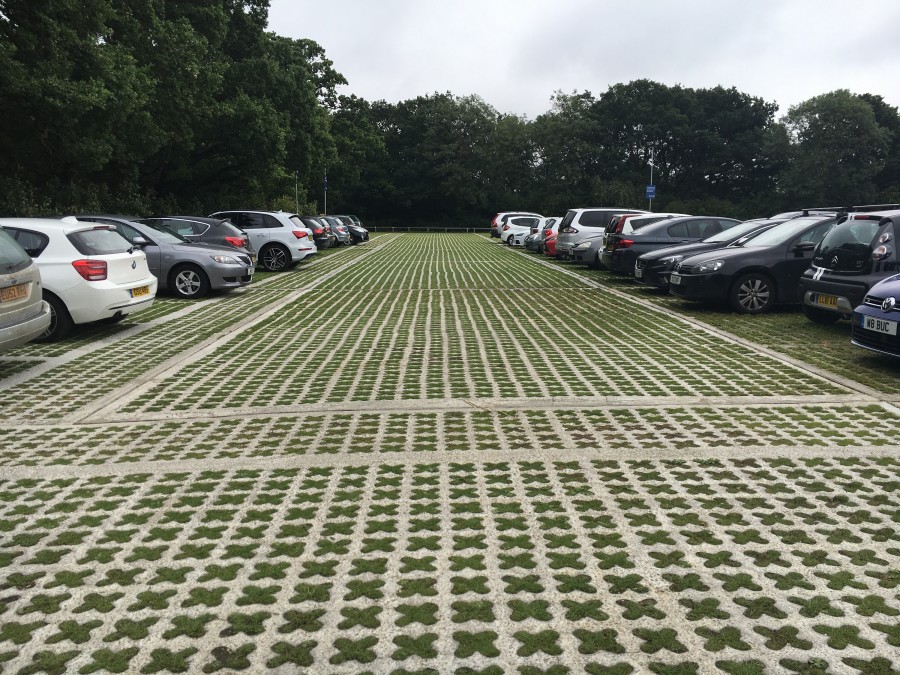 With increased demand for grass paving to driveways, access roads and parking for both commercial and domestic applications, there are certain aspects of both ground conditions and utilisation that building Specifiers and installers should consider………..
Today's wide choice of grass paving systems means that Specifiers now have a wide choice of products. You want to be sure a product that might be fine in the short term, but will not stand the test of time, and in turn, not achieve any degree of sustainability.
With more than 40 years of industry experience, the Grass Concrete policy is to guide our clients to whichever system is most appropriate - insitu concrete, pre-cast concrete or plastic systems. – this strict fit for purpose policy as the key to achieving sustainability in any construction project.
Grass Concrete Ltd enjoys the benefit of offering both concrete and plastic varieties of grass permeable paving, as part of our own commitment to "Fit for Purpose" we recommend careful consideration of grass paving types, particularly when likely to be subjected to frequent traffic.
For heavy duty use and load bearing then the company's Grasscrete or Grassblock can be utilised either cast on-site or prefabricated blocks- both heavy duty for regular trafficked areas. Whereas Grassroad plastic paving has become a proven system designed for use where light trafficking applications are called for – secondary parking in driveways and grass verge hardening and embankments only.
Wakefield based Grass Concrete Ltd are experts in external works, their proven Grasscrete product has become the generic name for permeable grass paving with in-built drainage and reinforcement qualities, and is now available in colour options with Terratone.


Talk to the experts of 40 years to find out more.


www.grasscrete .com
Tel 01924 379443