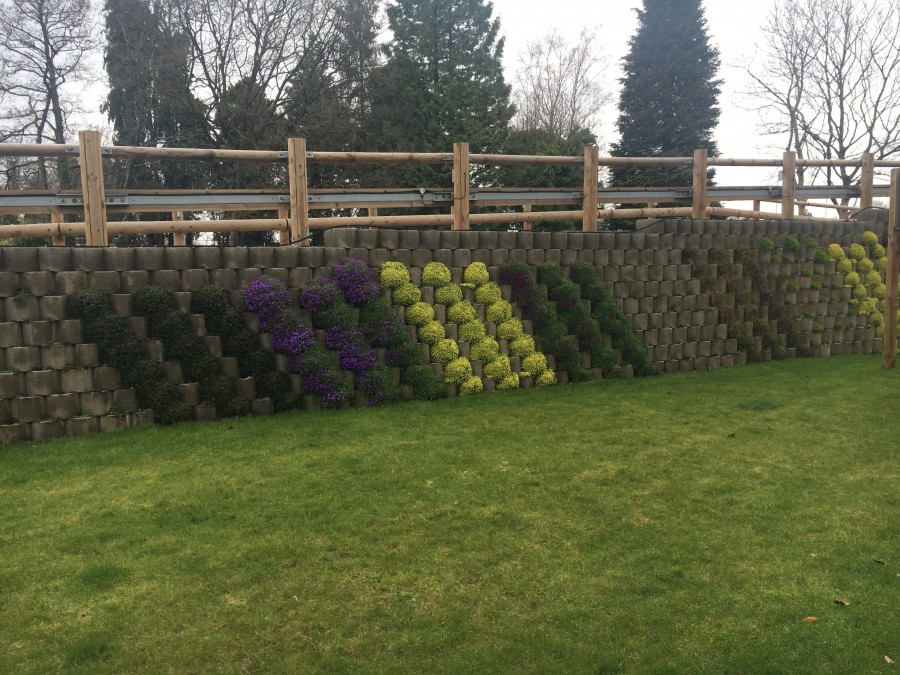 Betoconcept range brings different shapes and styles, reducing noise levels with attractive vertical landscapes to accommodate planting with, colour, shape or textured finish.
With individual interlocking blocks and dry-build interconnectivity the range offers the ability to free-form wall layouts in single or terraced wall format. These interlocking units enable a quick and easy construction process and can cope with complex curves,
Dry built blocks interlock to form the required face angle and provide adequate soil pockets for all types of plants, shrubs and climbers. Good drainage and water capture with the stepped bank helps keep landscape maintenance to a minimum.

Using the depth for landscaping means significant growth can benefit both sound suppression and help get quick landscaping results across a wide walled area.

Grass Concrete's retaining wall range bringing together both structural integrity and a variety of landscape design options.
Price on Application