Have you ever been stuck on whether to choose a swing door or a revolving door for your next project? If you were, which one would you choose? The swing door might be a popular pick as it requires less effort to install and it is allot cheaper. However, would you reconsider buying a swing door if you knew that using revolving doors is one way of helping to save our planet.
In 2006, the Massachusetts Institute of Technology, carried out a study which showed that if everyone used a revolving door to access a particular building, they would save about 14.6 tons of carbon every year which is enough to provide five households with heat for a whole year. It is also equivalent to the energy required to power a light bulb for about for about twenty nine years. This seems unrealistic, right? I bet now you are wondering how exactly a revolving door saves this much energy.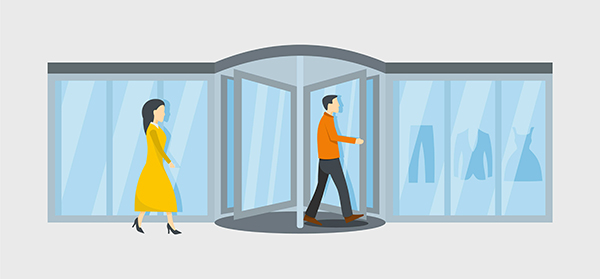 This door design was first patented in Germany, by H. Bockhacker, in 1881. He called it the TurohneLuftzug, which translates to 'door without draft of air' in English. This design eliminates the unpleasant rush of air one experiences when you open a door. For a matter of fact, the way this door prevents the rush of air is the secret to saving all that energy.
The effect experienced when you open a door is known as the Chimney Effect or the Stack Effect. It happens because warm hair is less dense as compared to cold air. During the winter season, when a person opens a swing door at the bottom of a building, cold and dense air forces it way inside the building and also pushes the warmer air upwards. This warm air escapes through the top of the building, which reduces the efficiency of heating the building. During the summer season, cold, air-conditioned air settles at the bottom of the building. When a person opens a swing door at the bottom of the building, this cold air rushes out. This feeling is very unpleasant.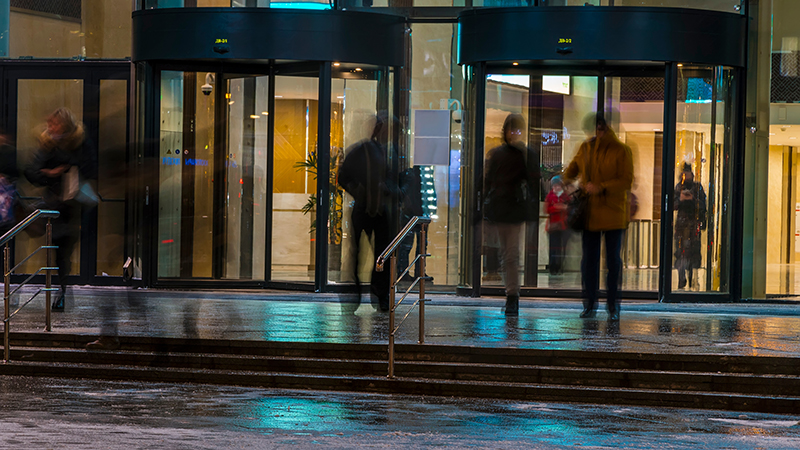 The MIT study found that swing doors let out eight times more air from a building than revolving doors. This is a lot of energy wastage considering the number of times people will open that door. In the case of the building used during the MIT study, they found that if every person left or entered the building using a revolving door, about eighty thousand watt-hours of energy would be saved.
This kind of saving would help to cut down carbon emissions and even help business save a lot of money. Therefore, get over your fear of revolving doors and if you are a serious businessperson, convince your employees and clients to use the revolving door instead of the swing door. This will help you save a lot of money and also help you revitalize our planet.