Laser cut screens have become increasingly popular in modern design and architecture to enhance interiors and exteriors. The design possibilities of a laser cut screen are endless, you can choose your own design to reflect your own personality and style to suit your home décor or office building.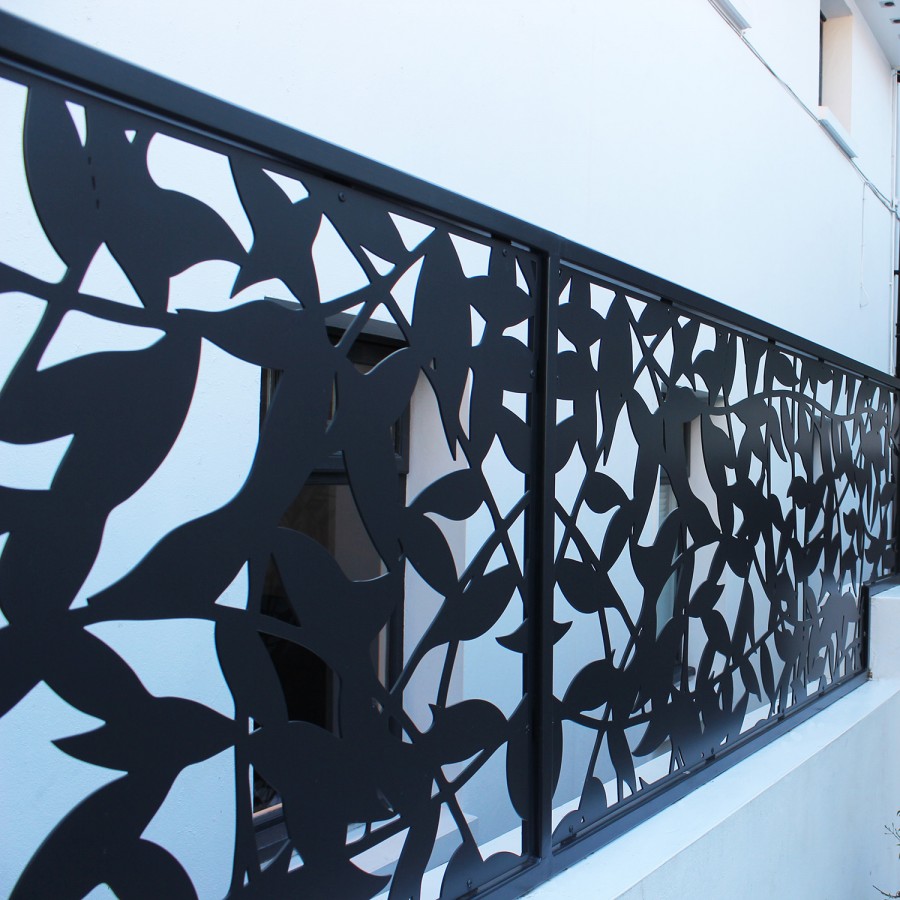 Laser technology cuts metal more precisely allowing a more intricate, elegant and slender design. The complexity of laser technology has the ability to turn a piece of metal into a piece of architectural intelligence. Decorative screens do wonders for garden privacy and a stylish alternative to standard fencing.
Canal recently fabricated a set of decorative panels with a matching garden gate for a West London home. Each panel was manufactured from a 3mm stainless steel sheet which then was laser cut to achieve a beautiful natural leaf pattern. Once brought down to site, Canal powder coated each panel black to create a striking contrast between the screen and existing walls. The finished result provided an elegant design feature that provides enough privacy without feeling exposed whilst bringing a perfect balance between light and shade.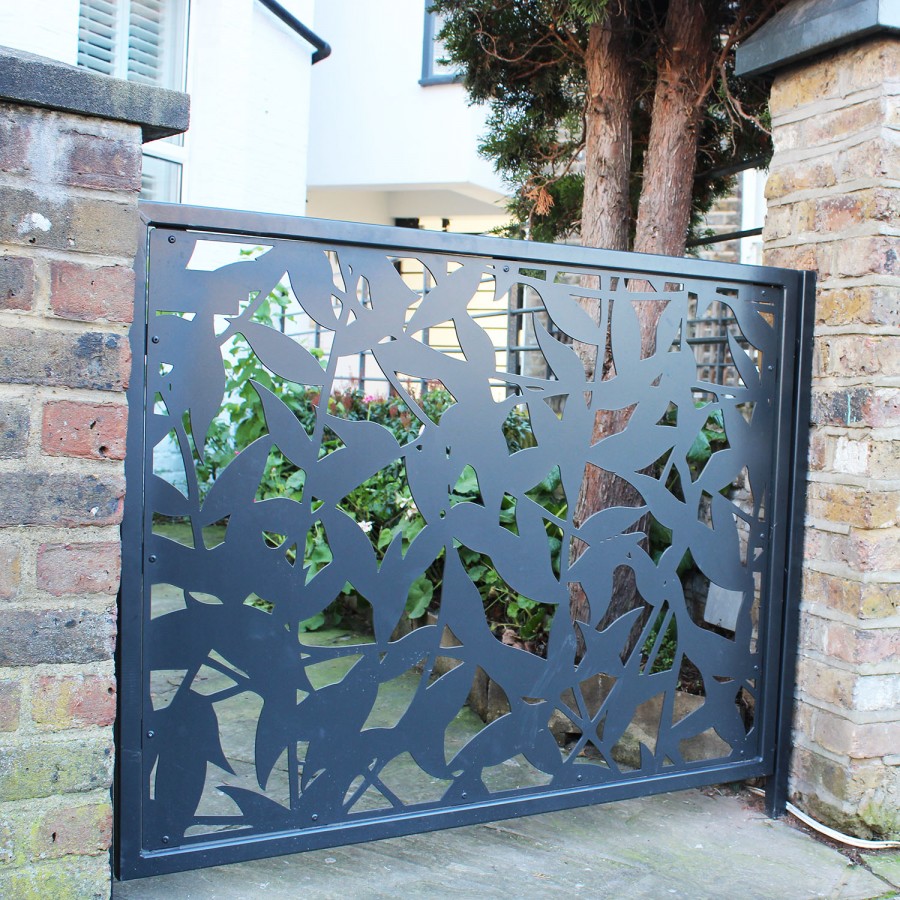 The ethos of Canal has always been to push boundaries to what is technically possible within architectural metal work and will always work with the client to make their concept a reality.