Construction starts in the education sector rose strongly in the first quarter of 2018, according to Glenigan's Construction market analysis, which is expected to stabilise after a weak run last year.
The underlying value of project starts for construction in the education sector slumped 19% last year, but Q1 2018 brought a rise of 8% as a surge in higher education spending begins to offset weak spending on schools.
Glenigan's economics director Allan Wilen said: "Recent years have seen strong growth in primary education provision in response to rising pupil numbers. As these pupils age, the focus is switching to secondary education facilities.
"Despite both a positive backdrop for university construction and demographic trends requiring investment into the schools' estate, flagship government spending programmes disappointed in 2016 and 2017. The gap between required and actual construction investment continued to persist and produced a significant downturn in the value of underlying starts in 2017."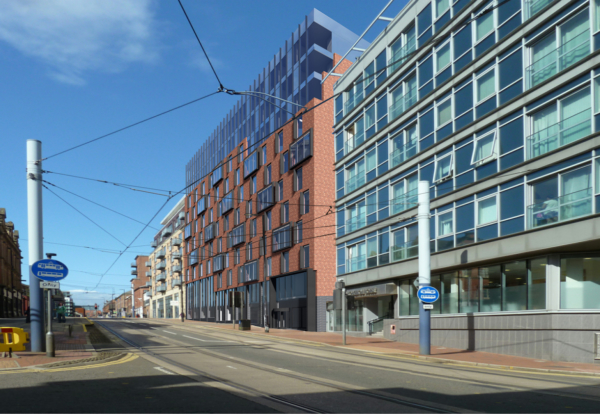 The value of education projects securing planning permission dropped by 5% in 2017, but this masks weak performance in schools.
In 2017, the underlying value of school building project starts fell a third, which came after a 10% drop in 2016.
Regional differences are evident. In Scotland, for example, repair work looks likely to increase after a report from the country's Accounts Commission identified a swathe of defects in at least 20 public buildings including schools after a wall collapse at Oxgang Primary School in 2016.
At the opposite end of the education system, investment in higher education is starting to boom, which has begun to influence the value of contract awards.
Education-related work let by clients in the 12 months to Q1 2018 in Glenigan's ranking of the top 100 clients totaled £3.1 billion – up from £2.2 billion in the same period 12 months earlier.
The higher education sector made the biggest contribution and provided 74% of contract awards for education work let by top 100 clients.
This has been driven by a swathe of spending by universities and increased investment on the student accommodation sector.
Overseas companies are funding some higher education accommodation, often primarily aimed at foreign students, such as Singapore-based Q Investment Partners (QIP), which is building a £20 million scheme in Sheffield.
Bowmer & Kirkland regional director Steve Chambers said: "We have a specialist team in place for projects such as QIP's Sheffield PBSA development. We are currently in the process of completing a scheme for Chinese investors, with a construction value of £67 million, which is also in Sheffield. We understand how to build quality housing primarily aimed at overseas university students."
In Glenigan's forecasts, student accommodation is included under social housing and prospects for the core education sector are less ambitious.
"We are cautious about the sector's prospects near term given political uncertainties, funding restrictions and a sharp fall in projects securing detailed planning approval," added Mr Wilen. "Looking further ahead, we anticipate a gradual recovery in project starts during 2018 and 2019, as local authorities and academies address the need to raise secondary school capacity."
If this work begins to come through and higher education spending continues, the prospects for this sector could improve drastically but that depends on government persuading academies to invest in much needed capital projects.