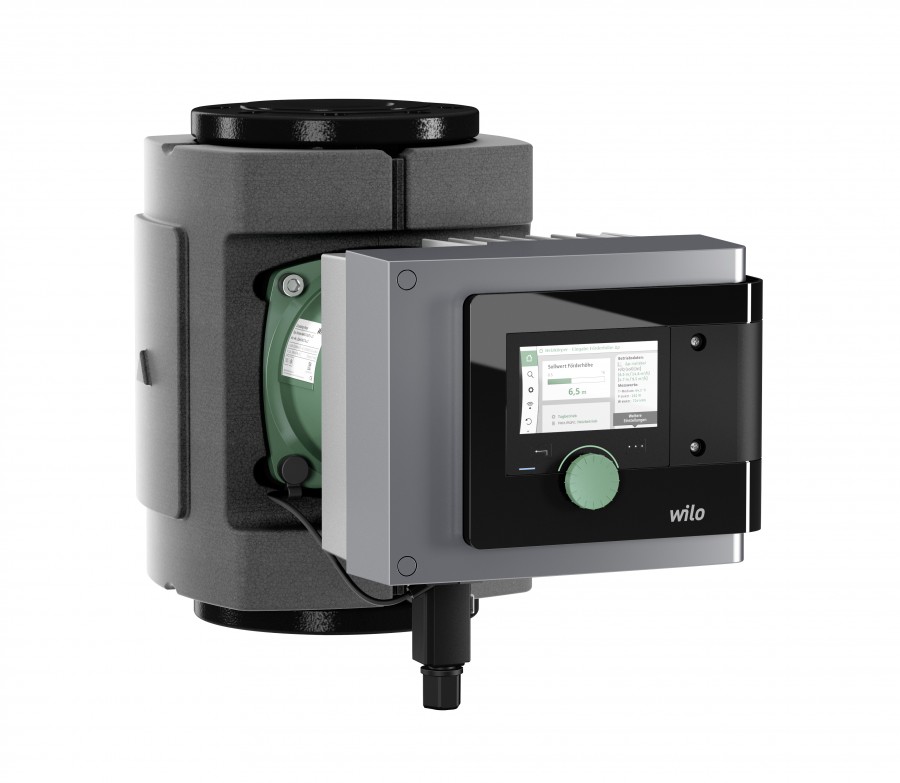 The Wilo-Stratos MAXO has been launched here in the UK. This pump sets new standards in system efficiency and user-friendliness and once again demonstrates Wilo's leadership in innovation.

The Stratos MAXO is the world's first true smart-pump. The addition of the green button is a new feature for the Wilo-Stratos MAXO: "The new Green-Button-Technology is the successor to our red button and combines proven handling with new and optimised functions, creating a completely new level of user-friendliness. It was important for us to make the installation of the pump even simpler," Wilo's Technical Manager Gary Wheatley explains. "Its high degree of connectivity makes the Wilo-Stratos MAXO an extremely flexible solution, when it comes to integration into a wide range of applications. The analogue and digital interfaces, which are still an optional feature only available via IF-Modules for the Stratos, will now come as standard for the Wilo-Stratos MAXO. The latest communication interfaces – Bluetooth - enable it to be directly connected to mobile devices while "Wilo Net" offers a new standard interface for connectivity among Wilo products, for example, to control multiple pumps - features that make our Stratos MAXO one of the best connected pumps on the market."
Additional CIF modules offering seamless integration into the world of bus-systems are available. In the future, it will be possible to operate and control the pump via a custom-developed app that will read out the pump data and for example, make it available for system optimisation purposes. The new Wilo-Stratos MAXO for HVAC and drinking water applications in large buildings sets new energy efficiency standards. Extensive studies and customer research in the early development stages enabled Wilo to develop a pump which is tailor-made to customer requirements.
For more information head to www.wilo.co.uk.