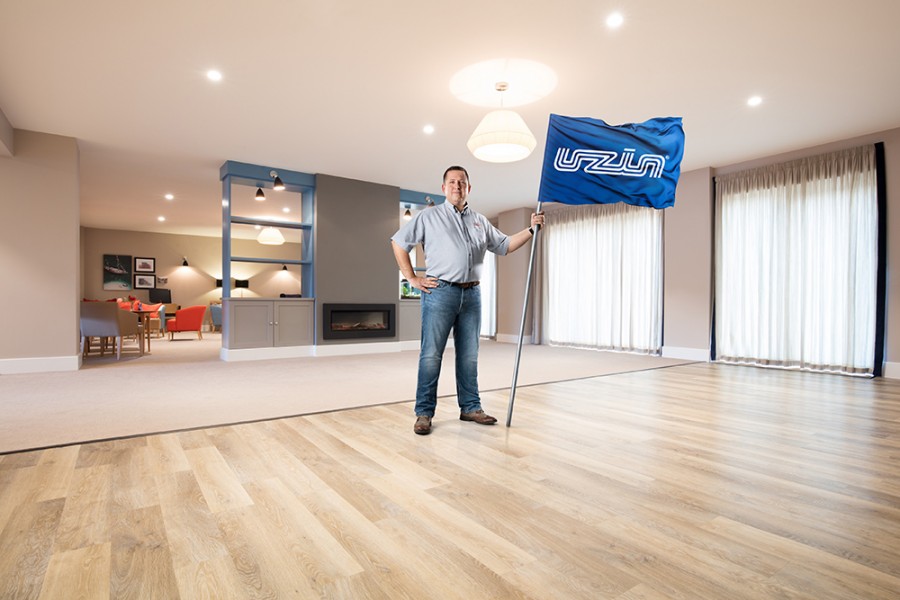 Farrow Court is one of Ashford's older sheltered housing schemes. Planning permission was granted to redevelop the site to provide a new dementia-friendly facility comprising a much larger day centre for use by the local community as well as the residents of Farrow Court. Oxden Floors Limited were contracted to supply and install floor coverings to 33 flats and communal areas totalling 4000 square metres as part of the new build works of Phase 1. A site survey by Oxden Floors Limited identified a number of issues with the anhydrite screed. There was evidence of laitance on the surface of the anhydrite substrate and areas of damaged floor screed due to ingress of rain and cracks. The flooring contractor also advised the client that moisture measuring was required to establish the moisture content within the screed.
With UZIN's specialist range of products for remedial work and systems for calcium sulphate screeds Oxden Floors Limited approached UZIN to provide a recommendation. Although the complications with the screed added a fair amount of additional work, between UZIN, the site operatives and Oxden Floors Limited the overall hand over date was not compromised. The final finish of the subfloor preparation was well received by all and ensured a quality finish for the carpet and vinyl installation with the use of UZIN adhesives.
"UZIN have the expertise and product range to overcome many issues encountered on site. This enabled us to propose a suitable solution and reduce ongoing delays to this project".
Lee Fox, Managing Director, Oxden Floors Limited.