Elite Systems' team prides themselves on being able to work with customers to create a bespoke modular solution for any market: whether it's the company's eco classroom concept, modular units for healthcare, or commercial buildings.

However, in the past year one segment of the modular market in particular has grown and grown: housing.

As people begin to understand the benefits of modular construction – speed, cost-effectiveness and a pleasant environment for end-users – it is natural that the residential sector would look to off-site construction as part of a solution to the current housing shortfall.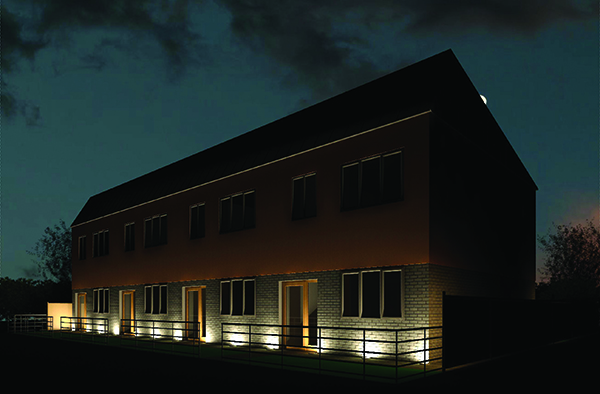 The UK government has estimated that England will have an extra 210,000 households per year between 2014 and 2039, any many experts see off-site construction (and modular homes in particular) as a key part of the solution.

That's why Elite Systems has made the decision to expand its capability into the residential housing sector: but the same principles that make modular construction a good fit for education and healthcare hold true for housing.

Elite believes that housebuilders and local authorities can benefit from all that modular building methods have to offer, including reduced construction times, lower material wastage, lower cost of preliminaries and fewer contractors on site.

The company's bespoke approach to off-site construction means that there is plenty of scope for flexibility in design: Elite can manufacture single units or mews-style homes, and will work closely with architects, developers and local authorities to ensure that the property is of the highest quality, meets planning conditions and provides an excellent living environment for the end user. Flexible design and build principles mean Elite can develop a property to match the local character of any given area, with a range of cladding and finishing options.

This bespoke modular housing prototype offers a much-needed solution for low-cost or social housing providers, offering a speedy and flexible solution to what is an ongoing issue for local authorities.

One Cambridge University study stated that England required a total of 75,000 new social sector houses per year. With its fast rate of construction, high cost-efficiency and economies of scale achievable when building in a factory setting, a bespoke off-site construction housing solution would be a perfect fit.