Working alongside John Sisk & Son and specialist contractor Elite Aluminium Systems, Senior Architectural Systems has delivered its largest order to date for its thermally-efficient PURe® aluminium windows at Manchester Life's new Cotton Field Wharf residential development.
Cotton Field Wharf is the first scheme to be completed as part Manchester Life's plans to create over 1000 new private rental homes across the Ancoats area of Manchester.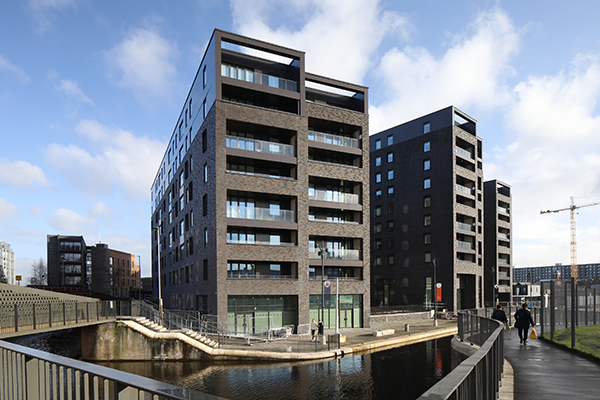 The 302 new apartments at Cotton Field Wharf benefit from the use of Senior's patented PURe® aluminium casement windows, which offer some of the lowest U-values available on the UK market. Senior's PURe® FOLD aluminium doors open up to private terraces, many of which enjoy picturesque waterside views thanks to the scheme's location overlooking the New Islington Marina. On the lower levels, Senior's slim profile aluminium curtain walling system has been used to frame the communal areas, which include a gym and club room, and maximise the sense of light and space.Senior's robust and secure SPW501 commercial aluminium doors complete the development's attractive glazing package.
Through early engagement with Elite Aluminium Systems, the team were able review the initial specification for the project and pioneer the use of Senior's PURe® system. Elite successfully demonstrated that unlike alternative products, the PURe® aluminium windows and doors could provide exceptionally low U-values at a competitive cost. Quality and reliability could also be assured through the use of Senior's advanced in-house powder coating facility and standard 25 year warranty on all coatings.
Commenting, Mark Longmore, general manager at Elite Aluminium Systems Ltd said: "We have worked with Senior Architectural Systems for over twenty years now and so it was an obvious choice for us to look to their extensive product range for a cost-effective solution for the Cotton Field Wharf contract. Senior's PURe® system fitted the bill perfectly by offering a range of benefits to the client whilst also being a pleasure to install.We are really proud of the results and to have secured additional contracts with Manchester Life as part of the ongoing regeneration of what was once the centre of Manchester's industrial revolution."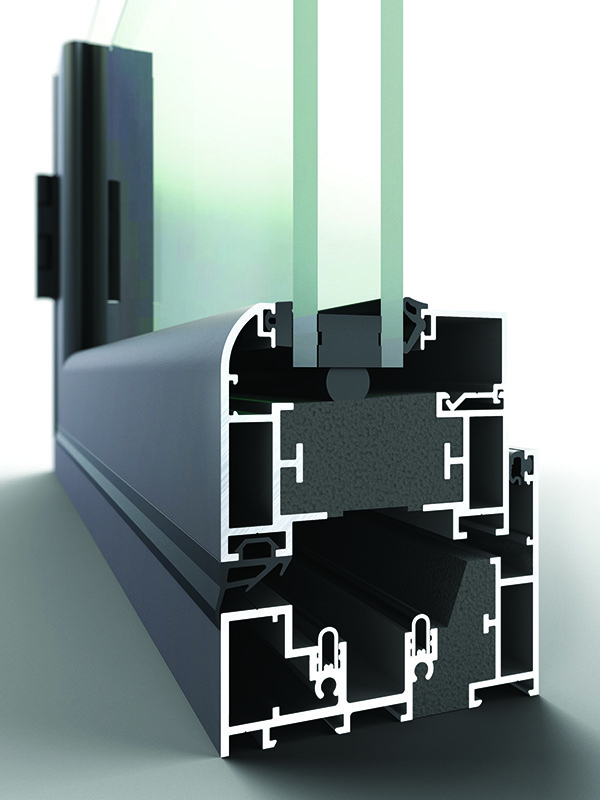 Simon Scholefield, Senior Architectural System's architectural advisor for the North West region added: "Product innovation and supply chain collaboration have played a key role in the delivery of Cotton Field Wharf and we are extremely proud to have been involved. We are also delighted to be continuing our relationship with Elite, John Sisk and Manchester Life following our appointment to supply to the fenestration package for the new Smith's Yard scheme that forms part of the same development."
Senior's patented PURe® aluminium window system is the first on the UK market to benefit from an enhanced thermal barrier manufactured from expanded polyurethane foam (PUR). Traditionally used in cladding and insulation products, the innovative use of PUR as a thermal barrier in windows and doors gives the PURe ® range the potential to achieve U-values as low as 0.71W/m2 K when calculated as a commercial CEN standard window and 0.93W/m2 K when calculated as a CEN standard door
For more information about Senior, visit www.seniorarchitectural.co.uk