The number of homes being proposed in detailed planning applications surged by 20% last year as proposals for private new-build units ballooned to their highest level in nearly 15 years.
Glenigan's research shows that the number of proposals for private housing surged by 23% to 166,341 units compared to 135,278 units proposed in 2016.
As Glenigan's research showed last month, the number of units in applications for social housing rose by 8% last year to 25,901 units – up from 24,039 units in 2016. This means that the total pipeline of new homes leapt by 21% in 2017 to 192,242 units.
Glenigan's economics director Allan Wilen said: "We expect the underlying level of project starts to decrease by around 3% over the course of 2018 as housebuilders prioritise building out developments in fewer sites.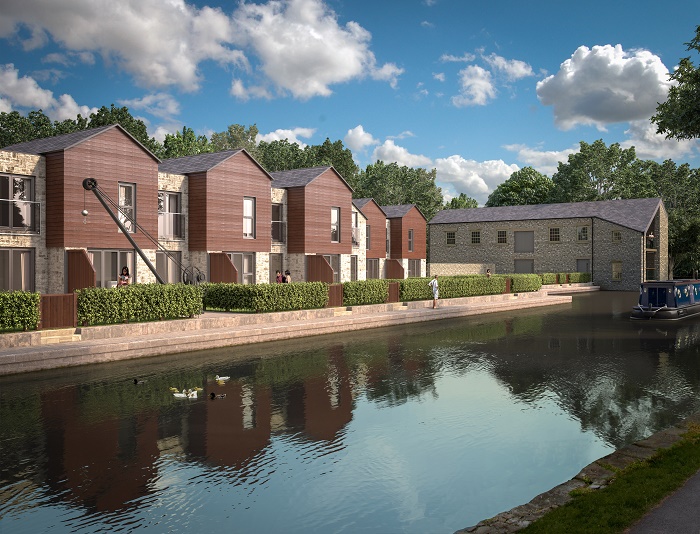 "However, the development pipeline remains strong. Approvals have been rising at a healthy rate and the increase in applications in 2017 that this research shows suggests housebuilders remain relatively positive despite a more fragile near-term outlook due to uncertainties over interest rate rises and house prices."
Glenigan's research into the levels of units in planning applications started back in 2003, when detailed submissions for new private homes included 119,005 units. As the industry boomed, the pipeline surged to 164,197 units in 2004 only for the development pipeline to slump as the recession bit a few years later. That 2004 total remained unsurpassed until last year's boom.
Glenigan's data also shows housebuilders continuing to increase their exposure to more family-friendly houses at the expense of apartments.
Prior to the crash, 33.6% of proposed new homes were apartments and 61.8% were houses, but that changed as the recession led to a serious over-hang of unsold flats in urban locations.
In 2017, the total number of flats in the pipeline did rise 16.5%, but the number of new homes surged by 25%. As a result, the proportion of flats in the planning pipeline contracted to 11.4%, while proposals for some form of house rose to 86.5% from 85.2% in 2016. Applications for flats and homes are still rising, but there was barely any change in the number of applications to build bungalows and the pipeline for retirement homes shrank by 8%.
Mr Wilen added: "This fall may be attributed to the government's decision to ban the sale of new homes on a leasehold, which was brought in at the end of last year after a campaign in the media. "Our data suggests that appetite for building new retirement homes may have been adversely affected."
On the day that the ban came into force in December 2017 shares in McCarthy & Stone – Britain's biggest retirement home builder – slumped by nearly 10% and the company's chief executive Clive Fenton warned the leasehold ban "will result in a disruption of supply".
While predictions of disruption in starts in this house type might bear out in the short-term, the pipeline of houses and flats is stronger than ever.