The length of warranty on a product plays a key part in purchasing decisions for the majority of installers, a survey by electric water heating specialist Redring has shown.
Eighty-six per cent who responded said the terms of a warranty influences their purchasing choice when buying an electric shower, with 84 per cent stating the longer it is, the more confidence they have in the product.
Seventy per cent of installers said they believed the length of the agreement related directly to the quality of the purchased item – the longer the warranty, the better the buy.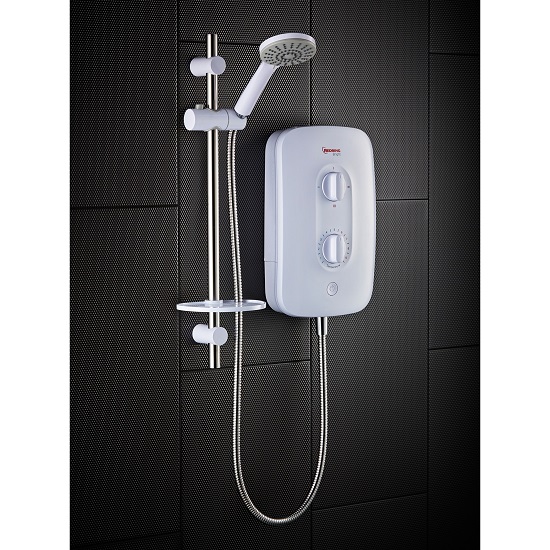 The feedback from installers was supported by the findings of a second poll conducted among customers, which also underlined the value of a warranty.
The importance of a good warranty was highlighted in both surveys; three-quarters of installers said they had repaired a product under warranty, while 55 per cent of consumers said they had a product repaired under this form of guarantee. This indicates that it is of as much importance to the end-user as it is to the installer fitting it.
In order to offer an extended warranty, a manufacturer must have complete confidence in both the product and the quality it will deliver. According to the consumer research findings, 75 per cent of adults said they would use a brand that they hadn't used before if it came with an extended warranty package. The current industry standard is two years.
With this in mind, Redring has set a benchmark for the electric shower market, offering its customers an industry leading three-year extended warranty package for its new Bright and Glow showers.
Lee Stones, senior product marketing manager for Redring, said: "Introducing an extended warranty on our new shower models, Bright and Glow, demonstrates our complete confidence in both the quality product and performance.
"When we develop new products our customers are at the forefront of our minds, which is why we want to provide complete confidence in the quality and longevity of our products. Our extended warranty offers installers yet another compelling reason to purchase from Redring."
The Bright and Glow showers both boast a SmartFit™ design, including twin terminal blocks, six cable entry points and eight water entry points. This means the showers are quick and easy to retrofit, saving installers valuable time.