Nobles Hospital sits just outside the Isle of Man's capital, Douglas. The majority of pumps incorporated in the development are the ones that were in the original construction back in 2003.
The project to improve the energy efficiency of the hospital has been led by Paul Bevan, Building Services Engineer, Public Estates and Housing for the Department of Infrastructure on the island. Wilo was pleased to be asked to take a look at the options available and to illustrate significant savings available across the hospital estate by replacing existing pumps with new energy efficient Wilo alternatives.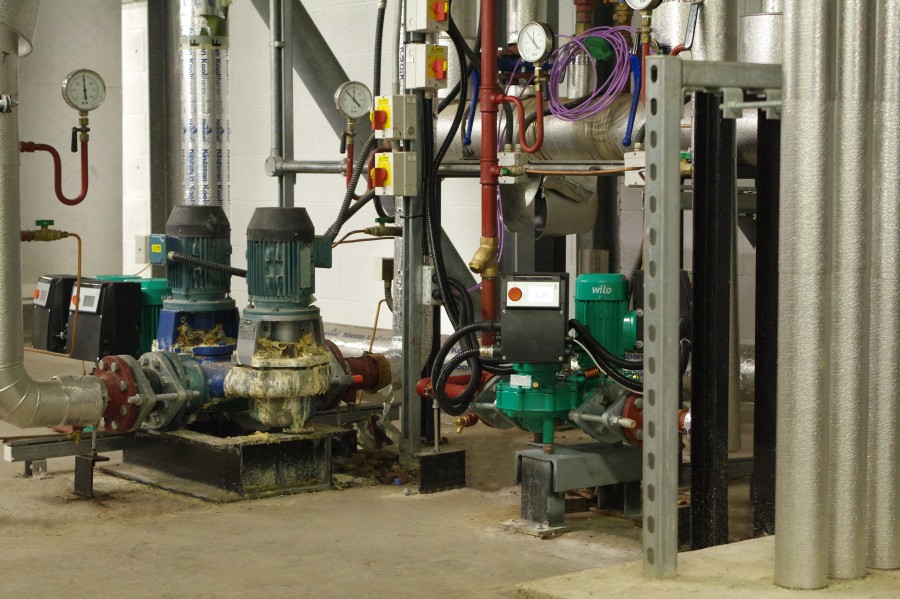 Wilo has supplied 32 pumps to the hospital, 14 of which have already been installed. The others will be installed as part of a gradual replacement programme in the coming months. Already the Pathology department, the theatres, Intensive Care Unit, Accident and Emergency and Fractures clinic and the Estates and Kitchens areas have been switched to new pumps.
In addition, Wilo has supplied one BL pump with a Danfoss inverter. This is fitted to the primary chilled water circuit and was used as the initial trial product for the project. There are a further seven of these pumps to be installed on the chilled water circuits, which are supplied by two 400kW water chillers and an ICE storage unit.
As an example of the savings achievable, the BL pump installed on the chilled water system as the initial trial product for the project, is so far delivering £11,000 per annum in savings when compared to its fixed speed predecessor, based on £0.14 per kWh.
To find out more about Wilo's Energy Solutions expertise and its wide range of high efficiency pumps and pumping systems, visit www.wilo.co.uk or call 01283 523000 for more information.