From surveyors to conservationists, personal trainers to gardeners, and farmers to mountain leaders – Aquapac launches its new TrailProof iPad case.
With an average of 133 days of rain, snow or sleet in the UK each year, anyone working outdoors will understand the frustration of having to jump back in the car because of a sudden downpour.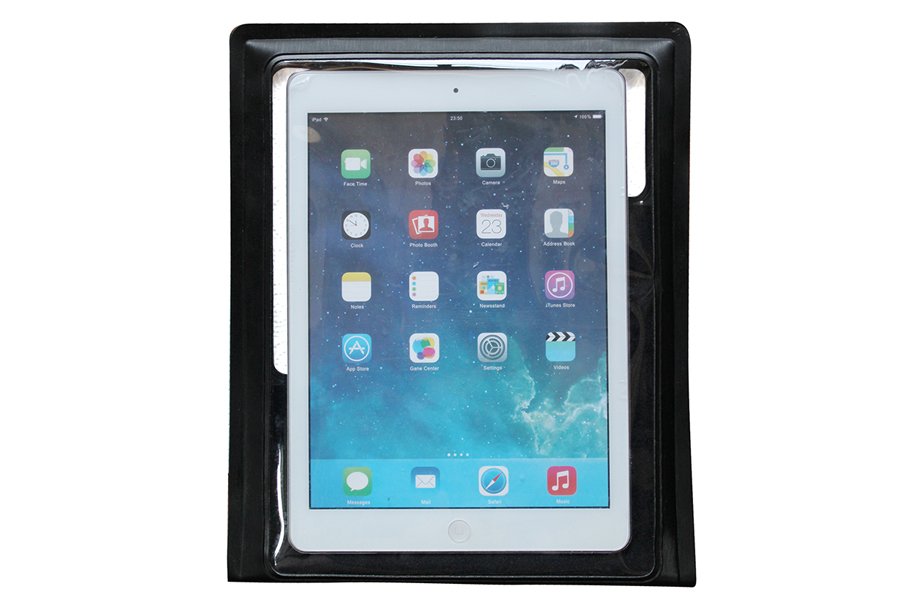 Now the waterproofing specialists at Aquapac have launched an addition to their extensive range of cases for iPads, Kindles and other tablets. The new case is designed to fit all 'classic' iPads with 9.7in screens (and also the 9.7in-sized iPad Pro).
The thermoplastic polyurethane (TPU) front is extremely durable and wear resistant, yet allows normal use of a tablet's touchscreen – for emails, stats collation or note taking. And the L-shaped LENZFLEX™ optically-clear windows on the front and back won't stop photographers and videographers from taking stunning images, no matter what device they use.
Its waterproofness level is 'IPX7' - which means any tablet is fully protected against immersion underwater to a depth of 1m for up to half an hour. It'll even float with an iPad safely stowed inside, should it be accidentally dropped into a river, lake or puddle mid-research.
The new case offers great value for money and is designed to offer tough, no-nonsense protection. It's available online at www.aquapac.net, and it costs £25.00.
It's PVC-free, being made of 300mu transparent TPU sheet encased with 0.8mm black foaming leather PU. Despite this protection, it weighs only 120g (iPads weigh from 437g to 730g depending on the spec).
Aquapac® TrailProof™ iPad Case: SRP £25.00