Scandinavian design is known worldwide for its cool minimalist look and the Scandinavian heritage is deeply rooted in the functionality and design of the Unidrain products. Nordic, minimalistic, sustainable and timeless solutions of a very high quality.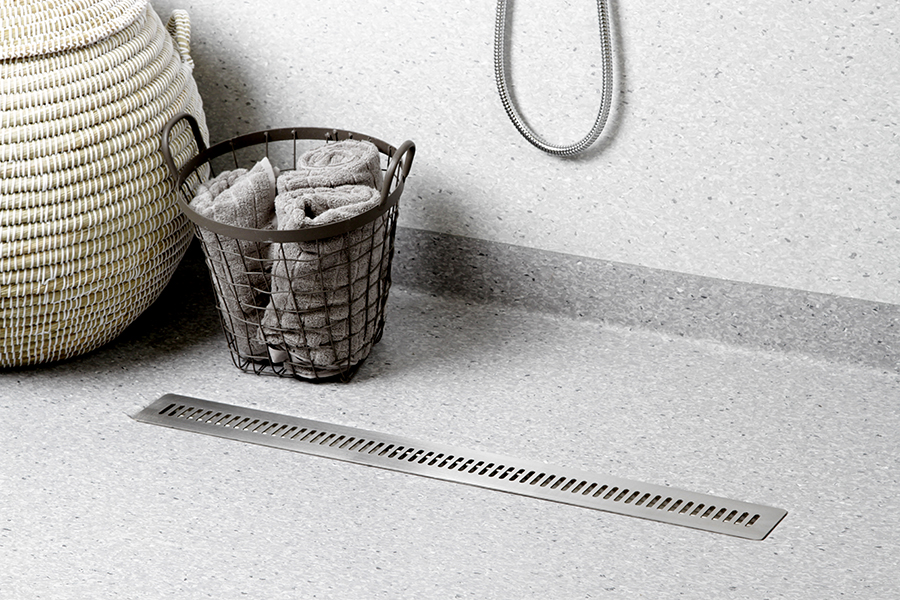 Now it makes wonders for the bathroom, giving you an almost invisible drain. The only thing giving the drain away is a narrow opening between the tiles where the water flows away. The rest of the drain is hidden beneath the tiles providing your bathroom with a unified look. The groundbreaking drain is called HighLine Custom and is designed and developed by the Scandinavian award winning brand Unidrain.
All linear drain solutions from Unidrain can be customized. Unidrain offers a bespoke range of modular drains that can be made to the exact measurements you require.
Unidrain first saw the light of day in 2003, when Danish architect Claus Dyre invented the first linear drain that can be fitted along the wall. With the patented system used for the drain – with one or more vertical wall flanges that act as seals – Unidrain can offer 100% watertight solutions for the bathroom with unique functionality and beautiful design.