David Austin Roses, award winning rose growers and home of the National Rose Collection, has recently installed Alumasc Rainwater steel gutters and downpipes at its nursery tea rooms in Shrewsbury. Following a recent extension they wanted to give the property a new lease of life as the existing plastic rainwater was becoming unsightly and tired.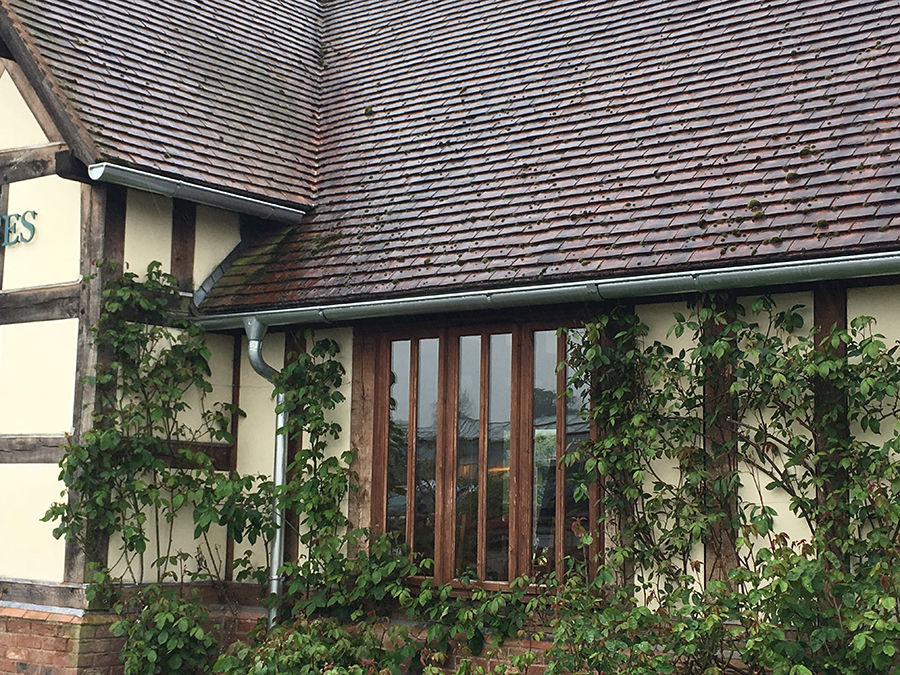 Rainwater specialists Roweaver Developments Ltd recommended the perfect solution for David Austin Roses with Alumasc's contemporary steel range. The replacement steel guttering complements the timber cladding of the building and fits in with the overall look of its well-kept gardens. Alumasc Steel is also immensely strong and durable, with a 15 year warranty for long-term performance. And unlike plastic, will not discolour or warp over time.
Jon Lyttle of Roweaver says: "Alumasc's eco-friendly steel rainwater system is really quick and easy to install, which meant the job was completed in just three days. The lead time for delivery was also quick so we didn't lose any time. The client is really pleased with the results and is now thinking about having the rest of the buildings done in the steel system!"
To find out how Alumasc's steel rainwater can make a difference to your next project, call 01536 383810. Follow @AlumascRW.