Leading access control specialists, Intratone has created a new sales team to build upon its excellent reputation in France and growing market share in the UK.
Daniel Bacon will head the new team and Ray McGill-Hall has been appointed as Regional Manager London – South East. They join Jack Wylie who has been Regional Sales Manager for the North England for the last 18 months.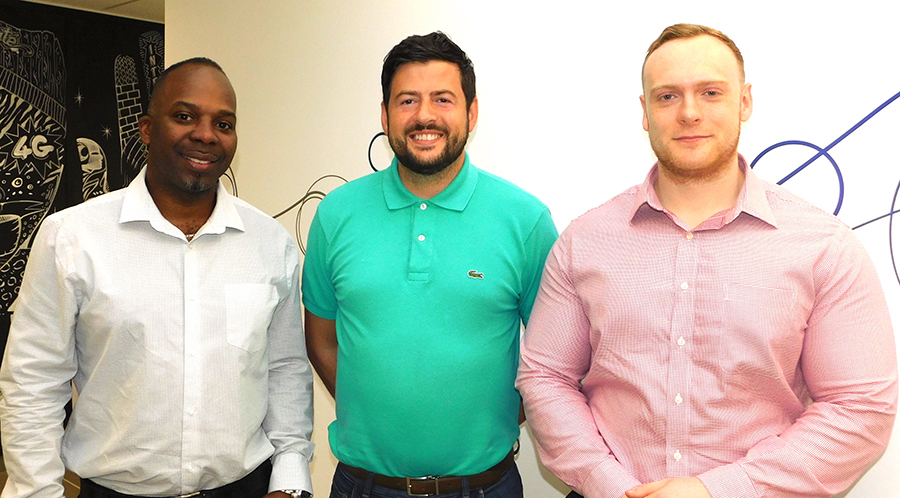 Daniel was previously an Account Executive with FedEx Express where his main role was new business development, selling international export and domestic shipping services into both large global organisations and SMEs. He also held sales positions at Olive Communications and Mobile Mini.
Ray was most recently Account Executive at VMware which bought out Airwatch, one of the leading mobile security and enterprise mobility management providers, where he had particular focus on housing associations and hospitals. Previously he held similar positions at 9Eons Limited and TalkTalk Business.
Daniel feels he now has the right team in place to push the brand forward and build on its current position: "We have a good mix of youth and experienced sales people to take advantage of what is an exciting time in the UK," he says. "We expect there to be significant opportunities for growth over the next few years and we feel we have the right range of products to achieve that."
"I am looking to expand Intratone's presence in the UK with a primary focus on housing associations," Ray adds. "We are seeing a great deal of interest in our video GSM solution that is much easier to install and update using Intratone's free portal cloud-based platform that is completely secure, so site managers don't have to visit the premises but can change a name or delete a fob remotely, and in real time.
"We are also noticing that our digital noticeboards are a popular product for communal areas – building managers say they are improving the communication with residents."
The sales team will be supported by a growing technical support desk in France with two new recruits.