StepRise® is a unique product just launched by SureSet permeable.
Ideal for commercial, self-build and refurbishment projects, the StepRise is a pre-formed step riser. SureSet developed the StepRise to provide a complete resin bound solution for external steps.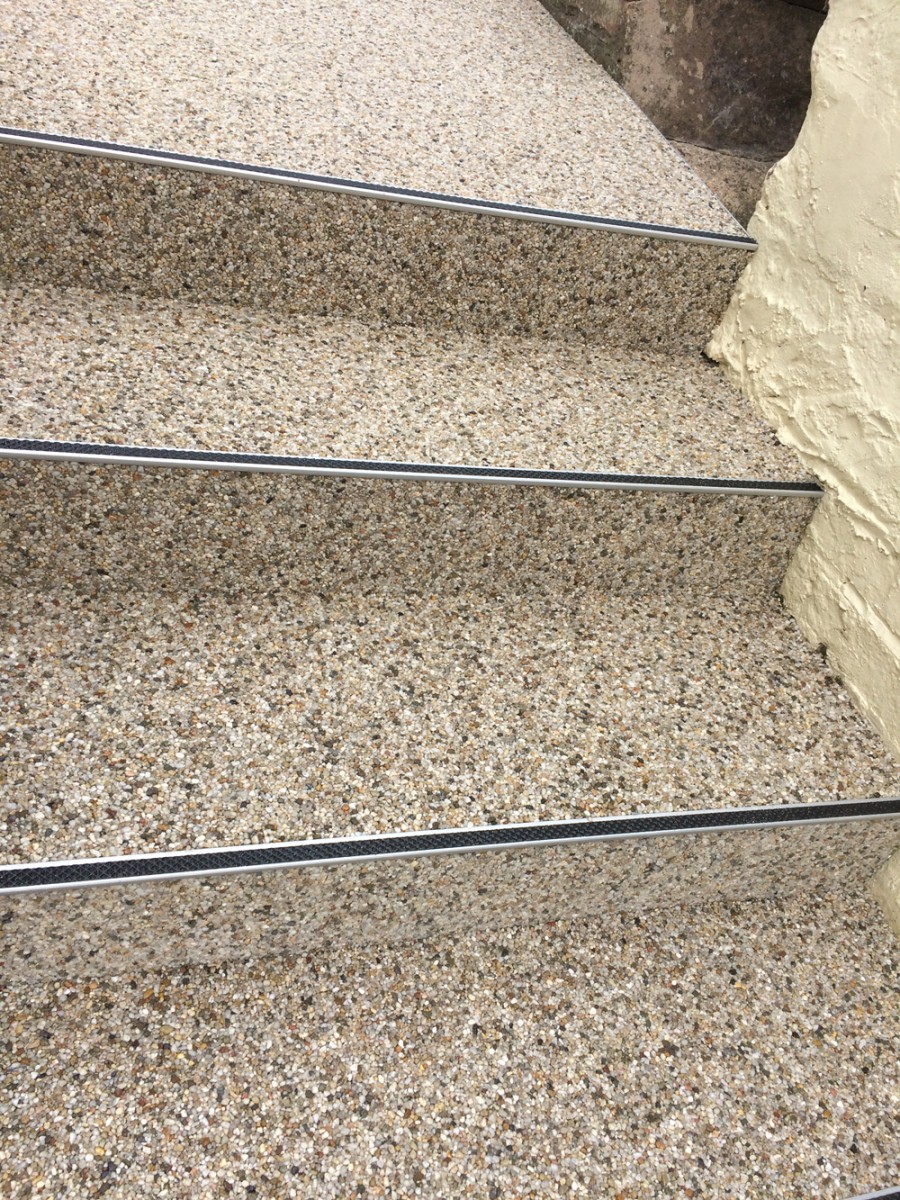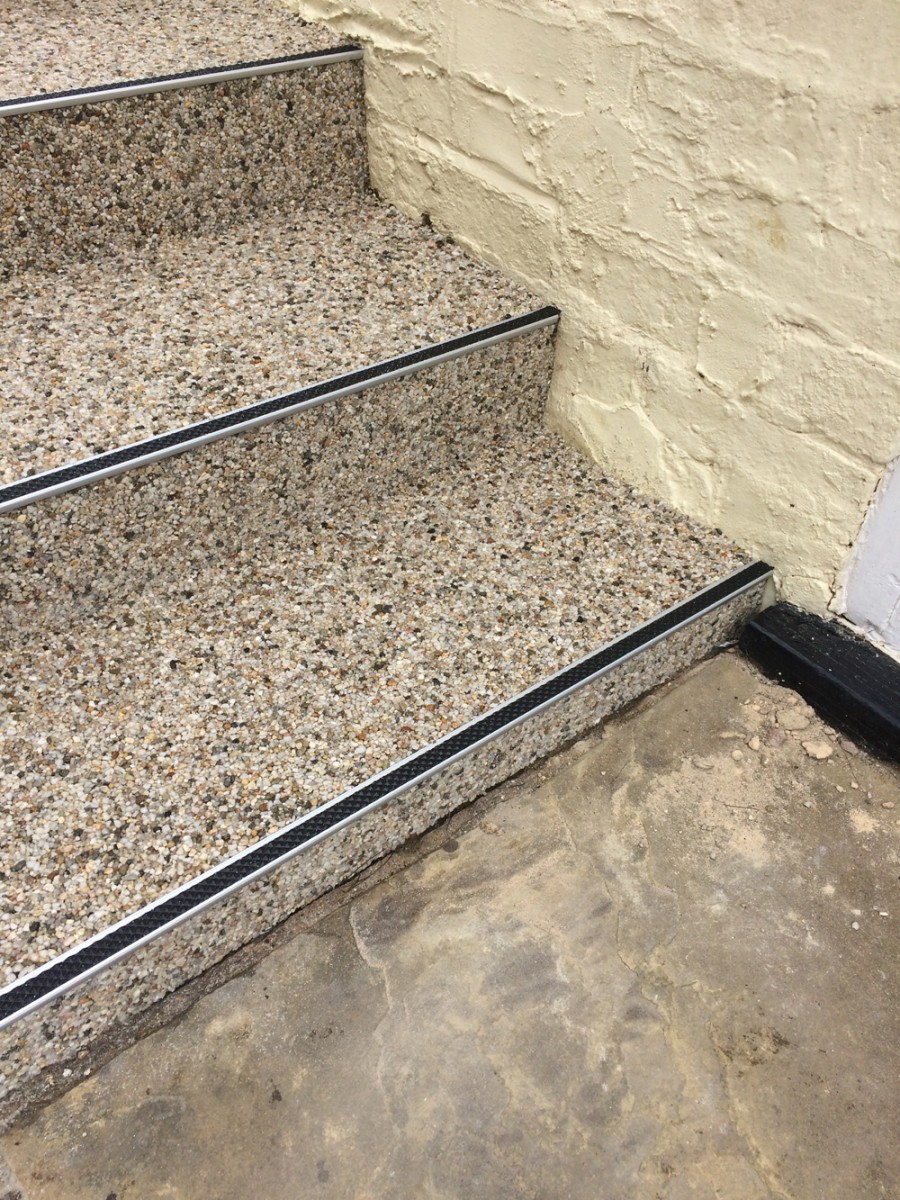 Designed to be used in conjunction with a metal step nosing, to protect the exposed edge, and SureSet resin bound paving laid onto the treads of steps. StepRise is constructed of 3mm nominal sized SureSet resin bound paving on lightweight high-performance construction board that can be applied to the vertical rise of external steps.The StepRise is available in a range of colours, in a standard 1200mm x 200mm x 12.5mm thick sized board, for installers to cut to the required size themselves. As well as a Supply and Lay option, the StepRise can be purchased as a Supply Only product to lay yourself. SureSet permeable paving have been manufacturing and installing high quality resin bound paving since 1997. Offering an 18-year guarantee, SureSet work with both residential and commercial customers across the UK and overseas.
For more information about SureSet resin bound paving please visit www.sureset.co.uk, call 0800 612 2083 or email contact@sureset.co.uk.