Accessible washrooms are not known for their aesthetics. To comply with the Disability Discrimination Act (2005), function often takes precedence over form. However, DELABIE, the leading European manufacturer for water controls and sanitary ware, has launched a range of grab bars and shower seats with design at its core.
Well-being
The clean lines of DELABIE's Be-Line® grab bars and shower seats provide a new aesthetic, replacing the institutional aspect of adapted washrooms. Concealed fixings and an ergonomic design heighten the impression of comfort and provide a necessary level of discretion. The facilities can be used by any user, at any life stage and regardless of their level of independence, promoting a sense of well-being. This makes the shared use of sanitary spaces more agreeable for everyone.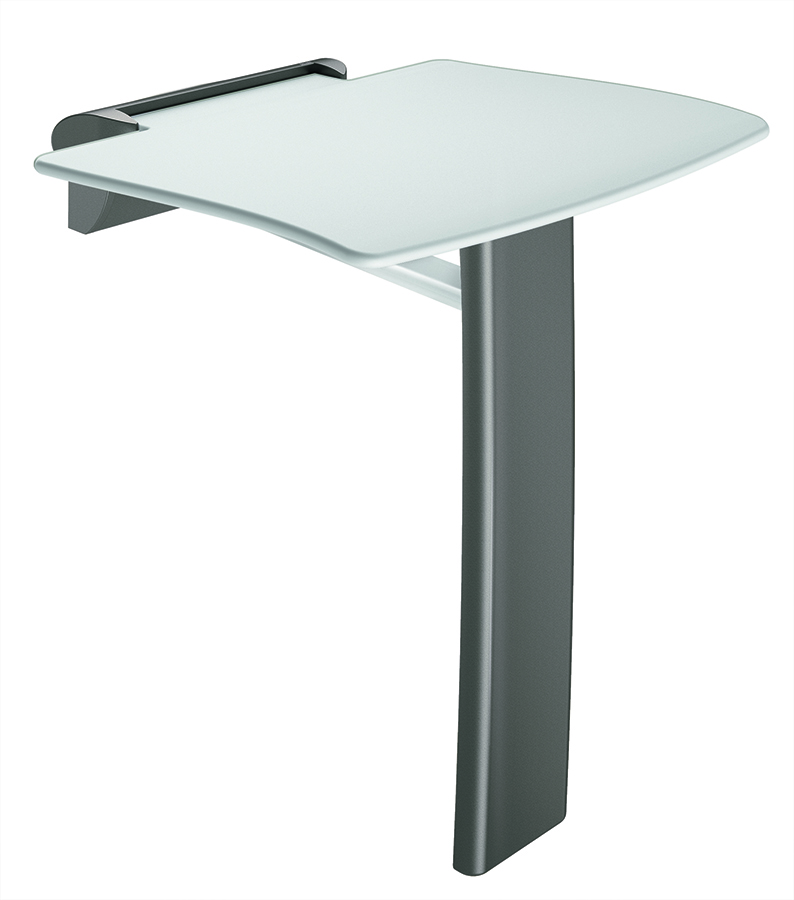 Safe
Public facilities accommodate all users, so DELABIE tests its grab bars and seats to over 200kg, guaranteeing stability and safety for all. Made from extruded and injection–moulded aluminium, the Be-line® range is durable and can withstand intensive use. The smooth, homogenous surface is also easy to clean and the lack of joints minimises niches where bacteria proliferate.
Ergonomic
Featuring a flat front face, Be-line® grab bars fit the hand's natural curve perfectly. The ergonomic design prevents the hand from rotating, providing a comfortable and secure grip. This, combined with a minimal gap between the wall and the bar, reduces the risk of fracture since the hand cannot slip between the wall and the bar.
The Be-line® range of grab bars and seats is available in two finishes, white aluminium or metallised anthracite, providing a good visual contrast, yet coordinating well with any style of washroom.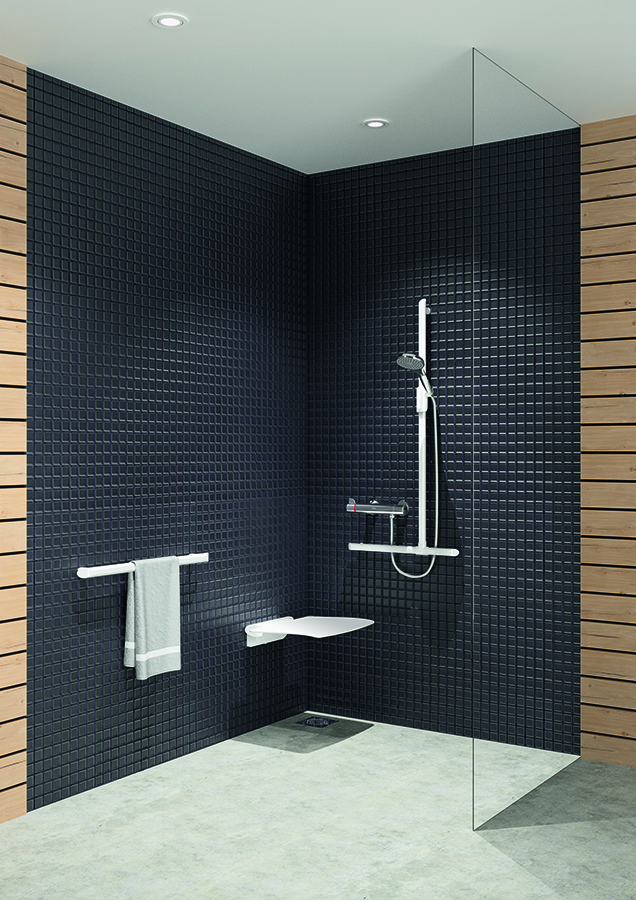 Video Link http://www.delabie.co.uk/our-services/video-library/ergonomics-accessibility
Find out more about DELABIE's solutions for Adapted Washrooms