With hexagonal pattern detailing and monochrome colour options, Marshalls is proud to present the cutting edge Zig Zag Landscape Furniture range to the market.
As part of an exciting new partnership with manufacturer The Italian Lab, Marshalls is pleased to be the exclusive UK supplier of their contemporary product ranges such as Zig Zag.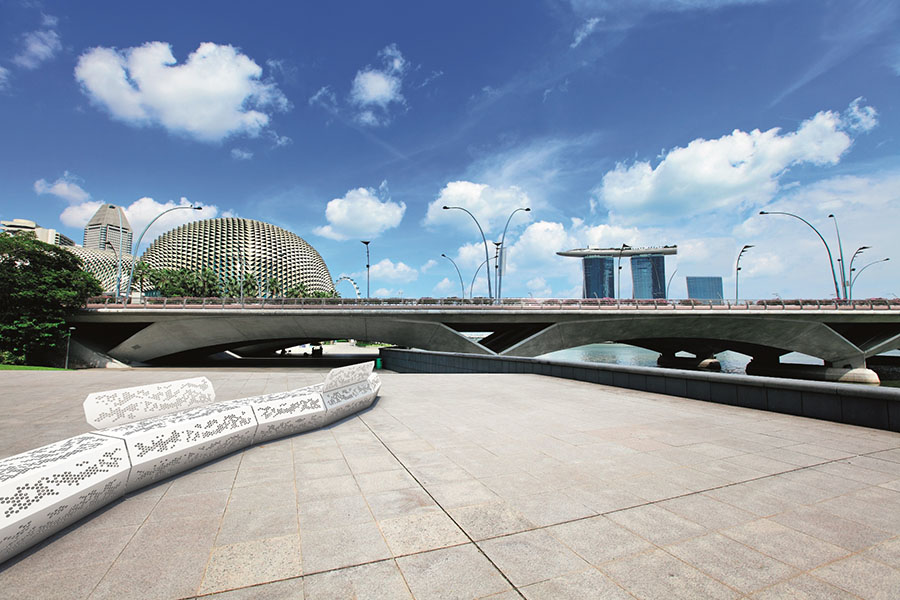 The future cities inspired range features distinctive hexagonal pattern detailing and contemporary white and black finishes which can blend into a wide range of environments. The collection comprises of a seat, bench, transition benches to allow left or right hand bends, a litter bin and cycle stand.
Made from galvanised steel, all products within the range are powder coated in either Black or White RAL as standard, and all feature the characteristic hexagonal styling.
The modular styling gives the range its futuristic appeal, whilst also allowing greater flexibility for both large and small spaces. The addition of the left and right transition modules allows for a great number of configurations to be created; whether that be a long, narrow space which requires something more eye-catching than an elongated linear seat, or a wide space which is large enough to take a grander, more complex installation.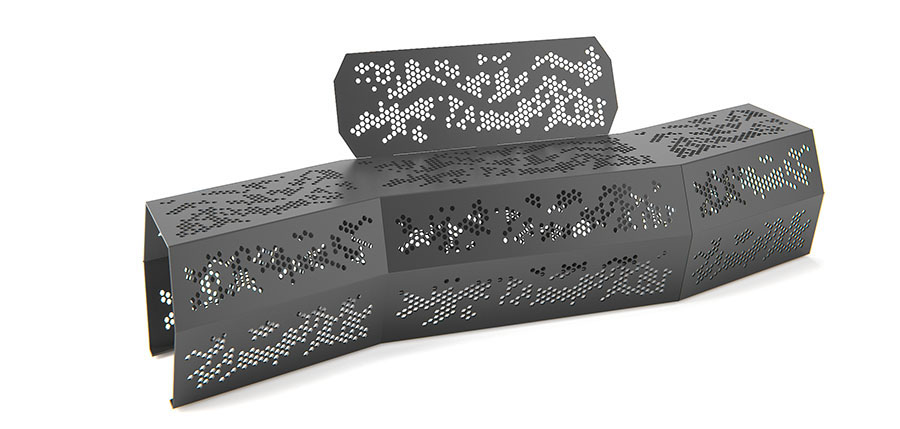 The Italian Lab are street furniture manufacturers based in Italy. Their designs are distinguished by the sophisticated design and outstanding quality. Their mission is to transform public spaces into pleasant environments with their high quality products and unique designs.
Marshalls is thrilled to be the exclusive supplier of The Italian Lab products in the UK. They bring modern, on trend designs to the company's already extensive portfolio, with the very latest materials and colours.