GWR Kia, the recently opened flagship car dealership for Kia Motors in West London is using 34 'Forma' decorative aluminium column casings from Encasement, to conceal structural steelwork in the three-storey building, which is now the brand's largest showroom in Europe.
Located in Brentford on the Great West Road, GWR Kia the dealership not only provides extensive sales, display and servicing areas for Kia's wide model range, but also a full height customer reception foyer, an integral café lounge and a 17 metre x 4 metre LED display screen on the top floor, which is visible from the adjacent M4 motorway flyover.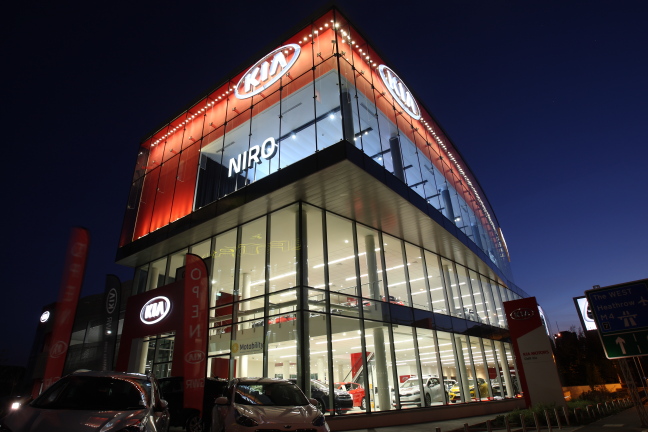 Each of the Forma column casings, which were supplied and installed by Encasement, are manufactured from 3mm thick aluminium and coated with a pure white RAL 9010 PPC finish to integrate with the interior design scheme and adhere to Kia's brand guidelines.
While two of the Forma column casings are 550mm diameter and stand 3,600 mm high, a further 29, measuring 500mm diameter, are used on each floor to conceal structural steelwork and range in height from 3,600mm up to 4495mm depending on the location. The final three 500mm diameter casings are located inside the main entrance and span the full floor to ceiling height of 8,100 mm.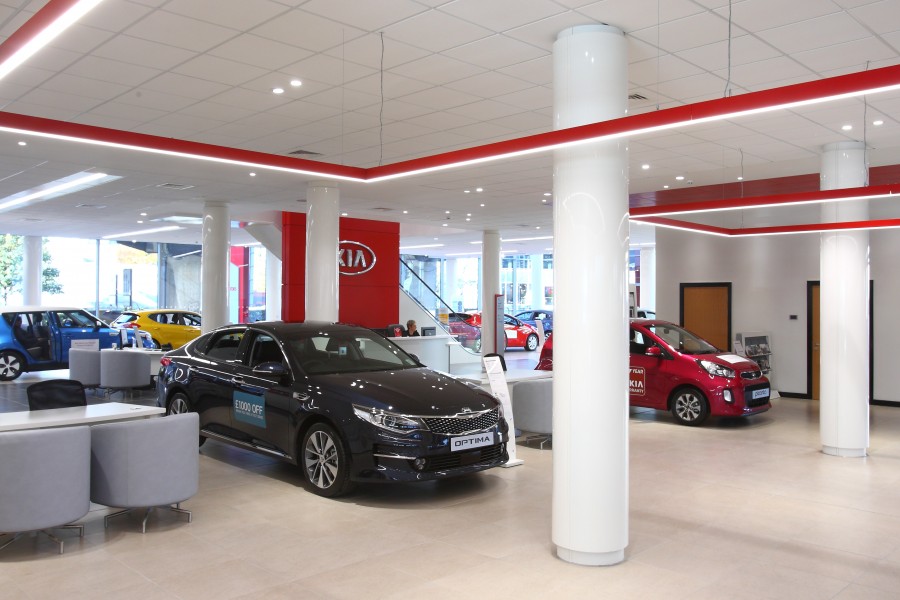 To reach the extended height, the casings are stacked using 3,000mm standard lengths and seamlessly joined, while also being cut, trimmed and fitted around existing structural beams to provide a high quality precision finish to the interior.
Encasement's Managing Director, Martin Taylor, explained: "The facilities at GWR Kia are exceptional and the prime location adjacent to the elevated section of the M4 makes this location extremely visible for the brand especially, when it is lit up at night. As the column casings are so visible throughout the showroom and even through the glazed facades, it was essential for Kia that the standard of installation and finish, together with the product quality, was of the highest standard and we're delighted that they chose Encasement."
Please click here to view the gallery, or to view other projects click here . For further information, please visit our website here.