Two members of Giacomini's technical sales team have received accreditation and are now fully registered CIBSE Heat Network Consultants.
Alistair Moore and Warren Smyth both recently completed the CIBSE training and passed the examination to become fully registered Heat Network Consultants. This reiterates Giacomini's position of expertise in the sector as well as being a leading supplier of heat interface units and a specialist in providing unique complete underfloor heating packages. It also demonstrates Giacomini's knowledge of HIUs and the intricacies of communal, district heating networks.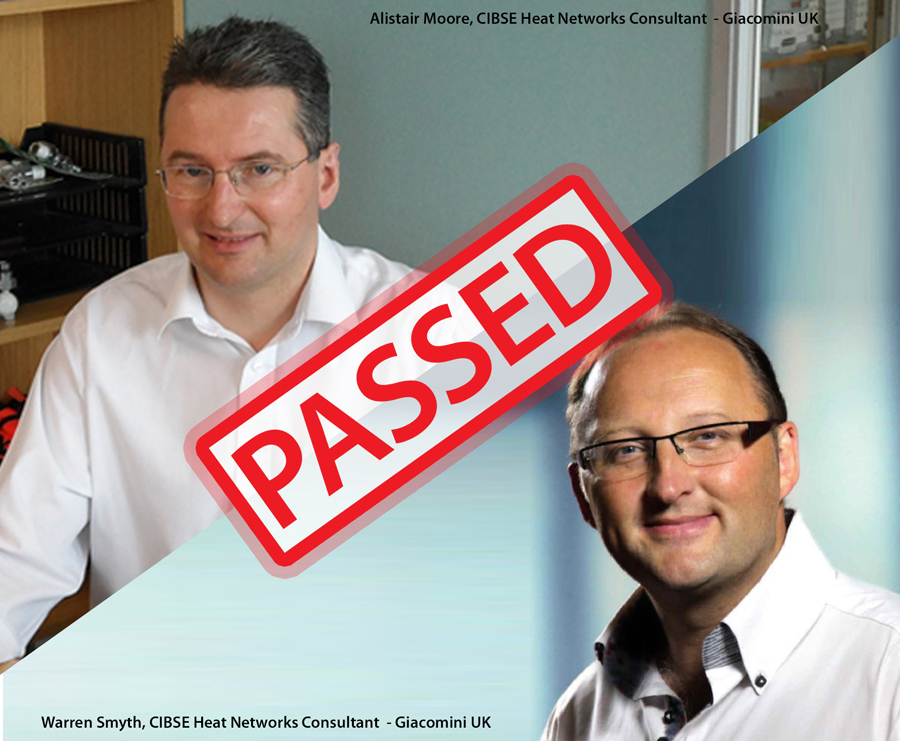 Alistair is Giacomini's UK and Ireland sales manager and has been with the company since 2011. Warren is one of the newest additions to the Giacomini team, having started with Giacomini as its new technical sales engineer for Ireland in the summer of 2016.
Achieving CIBSE recognition is an important step for Giacomini, as managing director, Matt Lowe, explains: "Receiving recognition from CIBSE gives our team wider expertise within the building services sector. The technicalities behind engineering are rapidly evolving; at Giacomini, we strive to retain our positions as leaders of this so having our team receive the CIBSE accreditation for being Heat Network Consultants is a great feather in our cap!"
Alistair and Warren are not Giacomini's only employees to have received the CIBSE recognition. Helen Gibbons, Giacomini's UK technical support manager, passed the CIBSE exam in June 2016.
For more information on Giacomini please visit www.giacomini.co.uk.