A showstopping monolith has landed on London's Greenwich Peninsula. As in Stanley Kubrick's 1968 epic sci-fi film, 2001: A Space Odyssey, it heralds pivotal progress. It's the Optic Cloak, the 49-metre architectural flue stack of the new Low Carbon District Energy Centre, the largest residential new-build district heating system in Europe.
It's also fitting that a Stannah Piccolo lift stars in this sustainable and affordable energy flagship.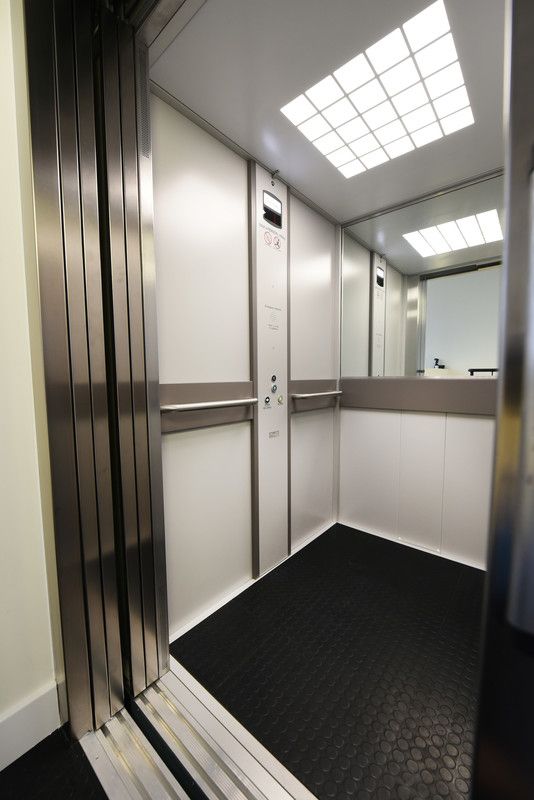 Why? Because the Piccolo is supplied in its own enclosure and represents progress – the evolution of lifts from primitive, limited, manual contraptions to sophisticated, flexible feats of electronic engineering. In this case, the Piccolo helps welcome people of all mobilities to a facility that demonstrates how district heating operates and how it benefits the wider community.
The Piccolo was specified by main contractor, Kier. Stannah has worked with Kier on numerous projects in a variety of market sectors, an ongoing alliance that reflects Kier's confidence in Stannah's range of lift products; with the new-to-market Piccolo attracting attention for its low-cost, flexible solution to democratic access in constricted locations.
The Low Carbon District Energy Centre has involved a multitude of organisations, including the Local Authority and Greater London Authority; architects: C.F. Møller; developer: Knight Dragon; main contractor: Kier Group; British artist: Conrad Shawcross, and Pinnacle Power, the energy network providers responsible for the Centre's design, delivery, operation, maintenance and customer service, and delivery of a fully managed and operational system network on the Greenwich Peninsula.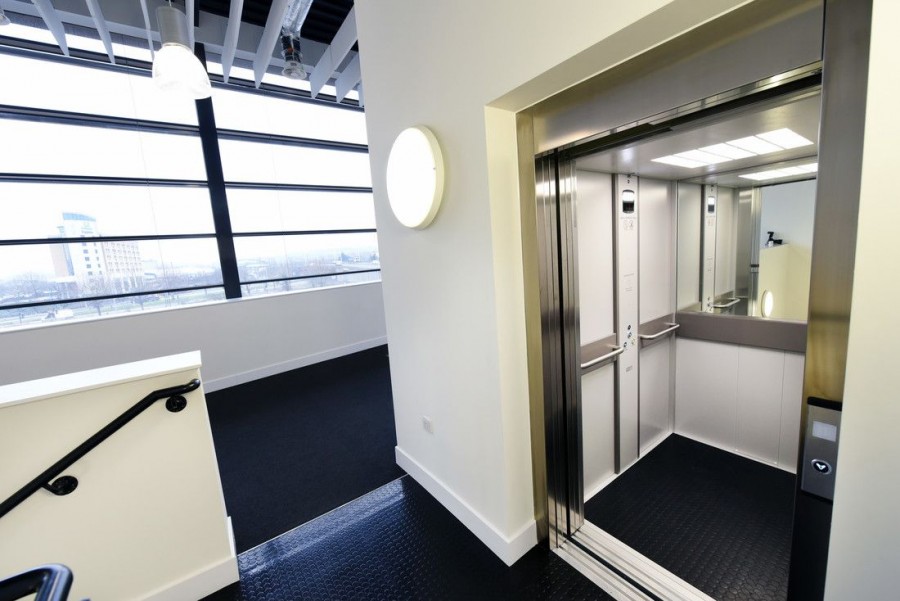 In this case, the Piccolo empowers people of compromised mobility to access the Visitor Centre, an interactive educational suite (to be completed) ranged over the entrance hall and first-floor gallery/ balcony. From bag-laden buggy-pushers to wheelchair-users, the lift carries up to five people (400kg), easily and safely. It also fits where other passenger lifts can't – a bright star of small space.
A goodlooking lift, it complements its monochromatic environment, with a grey vinyl skin plate finish, handrail, silver half-height mirror, black stud flooring, and intercom – just in case help is needed.
Not only does this hydraulic, wall-mounted lift fall under the Machinery Directive, it also ensures that the Centre's owners meet the requirements of the Equality Act 2010.
As with all Stannah lift products, the Piccolo is covered by Stannah's comprehensive lift servicing plan, with two service visits in the first year and continued lift maintenance by the London and the South East (Dartford) branch of Stannah Lift Services, part of a nationwide network providing comprehensive lift servicing and support.