Charcon, the commercial hard landscaping division of Aggregate Industries, has appointed Robert Davenhall to the role of Specification Manager.
Robert has a wealth of experience within the commercial hard landscaping sector, having worked for the past five years at Kilsaran International and previously with Tobermore Concrete.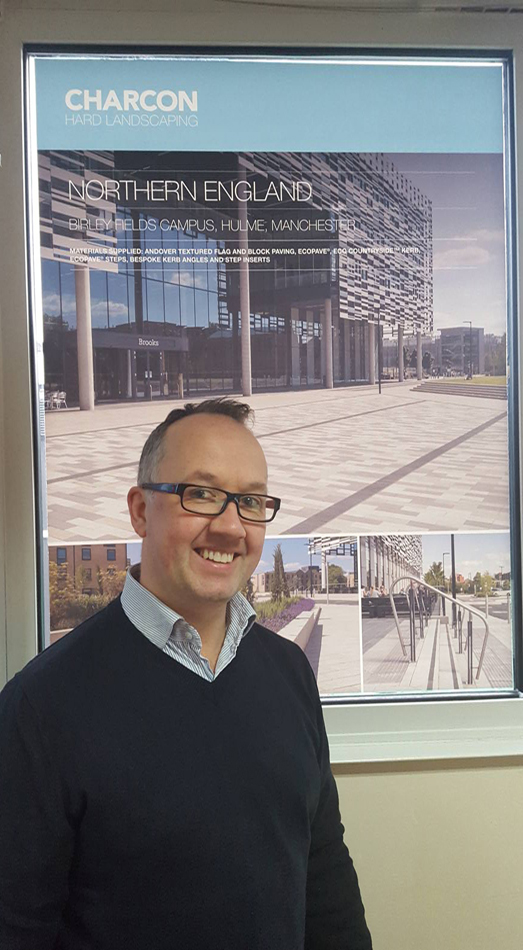 In his new role, Robert will be responsible for managing existing clients and developing new relationships with architects, specifiers and local authorities in the North-West region and M62 corridor. He'll also be focused on growing Charcon's natural stone and permeable paving business with local authorities in the region.
Commenting on his new appointment, Robert says: "I am extremely excited to be joining a growing and ambitious specification team at Charcon and becoming part of the global market leader in the building materials industry.
"There's a whole new generation of architects and specifiers coming into the sector. They're incredibly switched on, understand the full capabilities of hard landscaping and are looking for specialist partners to service their needs. The range of products Charcon can offer, in both natural stone and concrete, is one of the most comprehensive in the marketplace and offers a fantastic choice for architects, local authorities and contractors alike."
Mark Barter, Sales Director at Charcon, comments: "We are thrilled to welcome Robert to the team. Almost a life-long local, he knows the patch inside out, as well as the dynamics of the sectors within it. We're also looking forward to benefitting from his relationship management experience across all of our target audiences, which he has in abundance."
Charcon offers the commercial sector a comprehensive range of paving, natural stone and kerbing via its hard landscaping product range. It is also able to offer a full design and support service from project concept to completion, and provides innovative and integrated solutions for architects, civil engineers, landscape professionals, house builders and contractors in almost every aspect of the construction industry. To find out more, visit www.charcon.com