Are you looking for freshness, audacity and sophistication for your washroom projects? Washroom laminates on offer in the UK market are very commodity oriented, and focus on bright plain colours and basic decors. Polyrey is developing a brand new Washroom PREMIER HPL due to be released in January 2017. The new collection will offer refined and unseen decors to offer architects and specifiers the creativity to design bold and sophisticated washroom projects.
Based on its knowledge of the market and its success of the Cubicle and Washroom range, Polyrey is ready to take the next step with the addition of a premium collection which offers multiple possibilities. Reinforcing the company's expertise and leading position, Washroom PREMIER is an alternative option to sit alongside and complement the existing collection and either on its own or together for a combination of texture and material.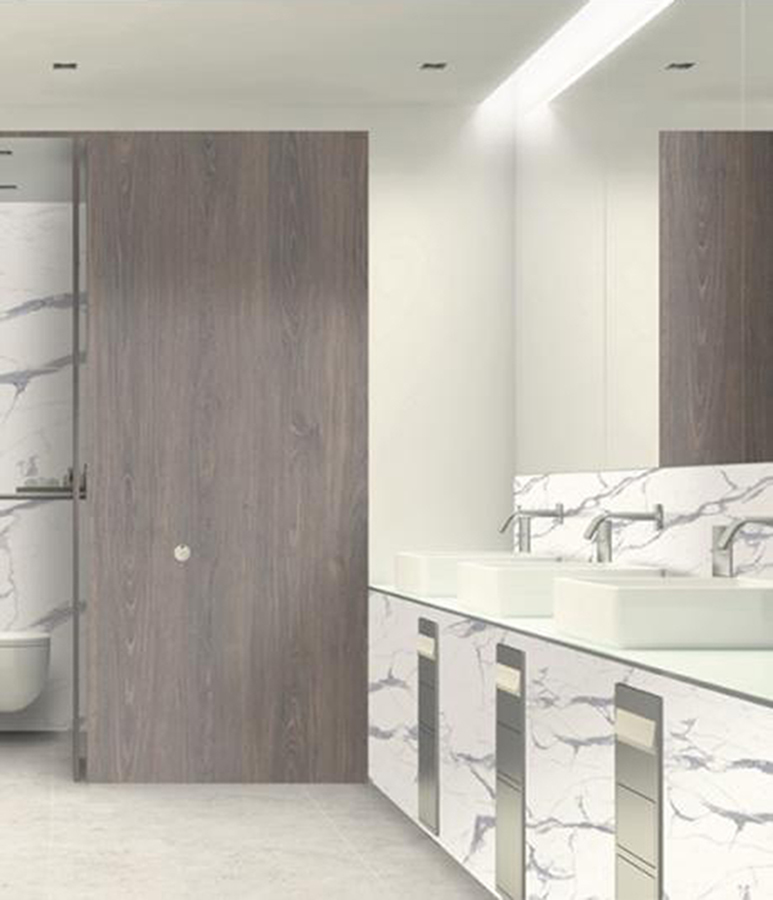 Polyrey worked closely with trend experts and specialists to create a range of exclusive new decors and finishes, broadening horizons while keeping a high level of service and availability. Primarily focusing on doors, integrated plumbing systems and wall panelling, this new Washroom PREMIER collection brings a valuable and relevant selection for architects and designers.
To find out more on that new collection, find us on Facebook and Twitter or call 01923 202 700 for more details and order samples.