Interflow UK, distributor and installer of a specialist range of products for the built environment, has provided innovative solutions for a new office development in the heart of London's legal quarter.
The 100,000 sq ft development, in Chancery Lane, is a prestigious project from McLaren and the finished building will provide nine floors of modern office and retail accommodation behind the retained façade of the existing Lonsdale Chambers.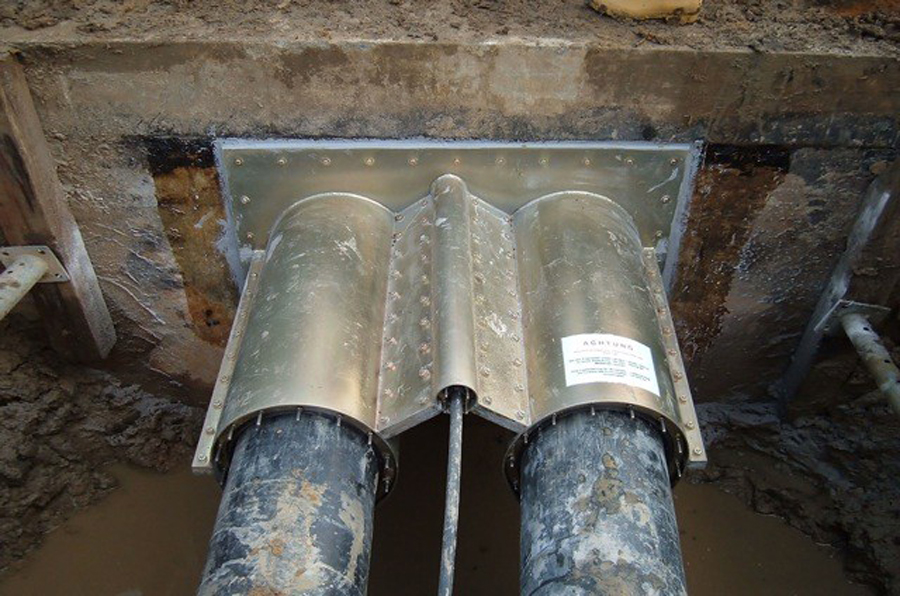 A selection of DOYMA products, installed by Interflow, was specified for the scheme. DOYMA pipe sealing systems prevent structural damage. Wherever service ducts are installed through walls, ceilings or floors, penetrating water, other liquids or humidity may cause damage to buildings, DOYMA duct sealing systems ensure professional and perfect sealing, thus presenting excellent preventative measures against structural damage.
The DOYMA Curaflex pipe sleeves 3000, 3000T and 3001 were specified as well as the DOYMA Curaflex 5000 pipe sleeve system.
Benefits of the 3000 range sleeves, which are manufactured in a special fibrous cement having a coefficient of expansion which corresponds to that of concrete, include special grooving to the external face to ensure it homogeneously and securely connects to concrete plus the inside face of the sleeve provides an optimum contact surface for the elastomer of the Curaflex gasket insert. It forms a watertight bond with the concrete and is ideal for buildings without tanking membranes.
The company's extensive range of solutions are the first choice for developers and specifiers across the UK and a selection of DOYMA products were specified for the scheme.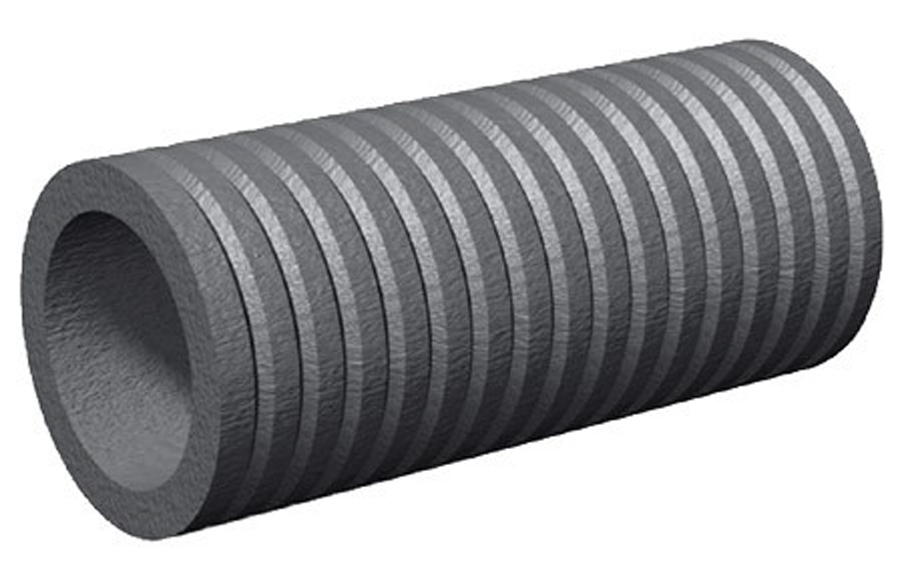 Interflow's expertise was vitally important to the Chancery Lane scheme, which presented a major challenge to the developer, architects and all the contractors. Initial demolition included stripping out the original structure and associated temporary works to support the existing Chancery Lane and Breams Buildings façades, basement retaining walls, pavement vaults and party walls of adjacent properties.
The new development, which comprises a lower ground, ground and seven upper storeys, is a long span, steel framed building with concrete floor slabs cast on metal decking. Plant space is provided at lower ground, seventh floor and roof levels.
The remaining façade on Breams Building features curtain walling incorporating glazing and terracotta elements of blue, orange and white. From the fifth storey, the building is stepped back to create a number of roof terraces. The facades are fully glazed on all sides with glazed fins acting as solar shading.
Interflow specialises in providing products and solutions designed to enhance, add value and increase sustainability across commercial and public sectors, thereby helping customers save energy and reduce their carbon footprint.