The benefits of Timbmet Engineered Components (TEC®) compared to Timber are explained in a new brochure that underlines why the company is at the forefront of innovation in the largely traditional timber industry.
Manufacturers and installers will find that Timbmet's multi layered construction of TEC® offers stability and stress performance far in excess of Timber. These highly engineered wood products – available in four key species – are made by joining/gluing multiple pieces of material together.
TEC® is designed to provide uniform performance; a flawless appearance free from nots, splits and staining; reduced levels of waste; and savings on material yield costs and labour costs.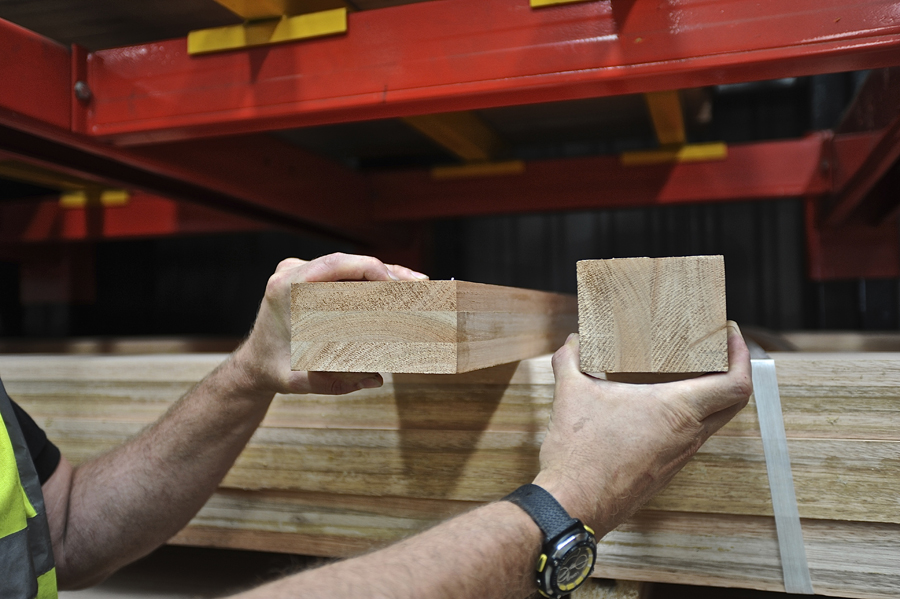 "We hope that we can help our customers to see the benefits of using Engineered Timber" says Justin Hayward from Timbmet. "Timbmet is so confident that you'll see improved results using TEC® that we can provide working samples for you to trial."
Compared to solid wood, TEC® could save approximately 25% on material yield costs; made to measure components could also result in 30% less waste and lower associated costs. Waste is also produced at the source of manufacture which means it is recycled back into other wood products.
Labour costs are also reduced because of ease of storage and assembly of the quality controlled product.
Mike Thompson of Biker Group says: "We now use engineered Red Grandis for all our doors and windows because of its quality, performance, stainability and sustainability, and because it is economical and 100% FSC® certified."
TEC® is available in European Oak, Sapele, Redwood FSC® or PEFC certified, and FSC® certified Red Grandis, exclusive to Timbmet in the UK.
Julian Connelly of Patchett Joinery says: "Red Grandis being a hardwood, the consistency of the grain means no imperfections appear after painting. The result is a high performance, low maintenance material that ensures higher value for our customers."
Timbmet can offer a comprehensive off-the-shelf range and the capacity to manufacture bespoke components, plus the fact that all TEC products are FD30 fire certified. The range includes Window, Door and Stair parts, in addition to Sandwich Panels, Insulated Sandwich Scantlings and Glulam Curtain Walling.
If you would like to learn more about how engineered timber can benefit you in the manufacture and installation of windows, doors and stairways contact marketing@timbmet.com .
Further details on Timbmet's full range of TEC products and the new brochure can be found at www.timbmet.com . Hard copies are also available by contacting marketing@timbmet.com .