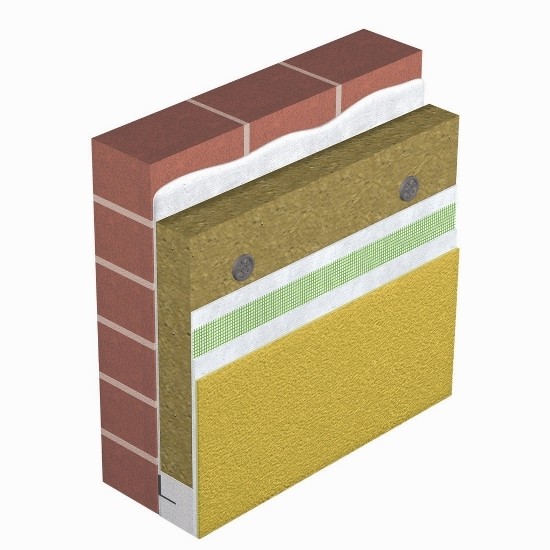 Knauf Marmorit has introduced Warm Wall Plus, the third in its range of thermal external wall insulation systems.
Warm Wall Plus is an ideal system for use where fire protection is the primary design feature. Suitable for new build and refurbishment the Warm Wall Plus system uses mineral fibre insulation, to meet the highest demands on sound and fire protection.
Knauf Marmorit's solutions significantly reduce energy costs and heat loss through the external façade in a cost effective way.
Warm Wall insulation is the simplest and easiest way to thermally upgrade buildings. With the superior range of associated components, render finishes and colours, Warm Wall ensures that whilst the focus is on producing energy-efficient dwellings for the future, the design of contemporary or traditional buildings is not constrained through technical advancement.
Knauf Marmorit's Warm Wall Plus has made specification easier when construction methods are ever changing and there are increasing requirements for thermal sound and fire protection.
Knauf Marmorit are members of INCA, the Insulated Render and Cladding Association.