An innovative combination of three reflective, insulating and low emissivity construction membranes from Glidevale Protect has been used to deliver the magic formula for a new build apartment scheme in Plymouth, Devon, helping achieve the key driver of energy efficiency and a low overall U- value for the wall construction.
The development, named Victoria Views @ Arundel Crescent, delivers a modern living space that incorporates 24 apartments with a range of one, two or three bedroomed property styles.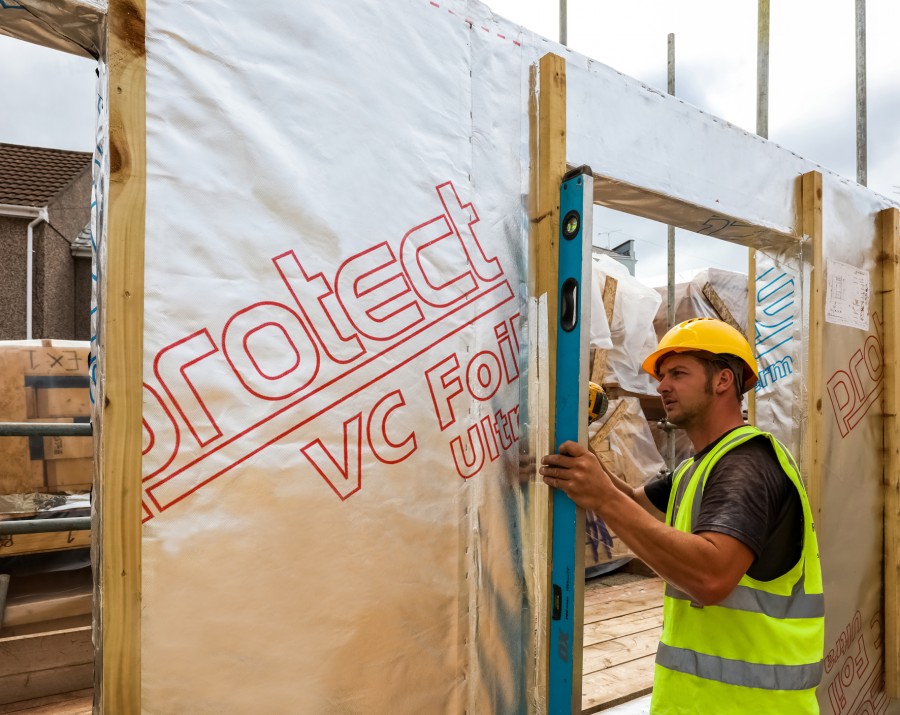 Timber PAK (SW) Ltd, a specialist timber frame manufacturer was appointed by housebuilder Harrington Homes (SW) Ltd to construct closed wall panels at their offsite factory, followed by delivery and installation on-site.
The approved wall make-up incorporated Protect TF InterFoil, a vapour permeable, reflective membrane installed back-to-back with Protect VC Foil Ultra, an internal air and vapour control layer on the warm side of insulation. Both were faced into still airspaces to ensure low emissivity performance and help prevent heat loss in the structure.
Supported by the use of Protect TF200 Thermo, an external, reflective breather membrane, this three-membrane solution met the client's target U-value of 0.19W/m²K and resulted in no increase on overall wall footprint. This helped Timber PAK to reduce insulation material costs and ensure no impact on labour cost.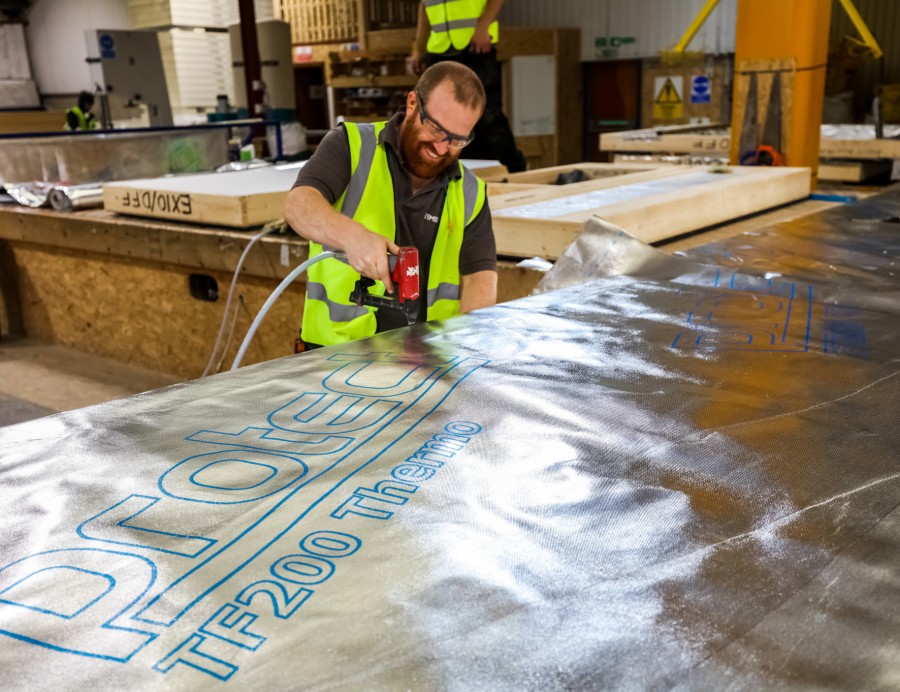 Ron Luker, Director at Timber PAK (SW) Ltd commented: "The innovative idea to use TF InterFoil within a cavity designed into the closed panel allowed us to achieve our target U-value and save money on insulation material. This is now one of our standard wall types for clients and I would recommend this product combination for the more onerous new build specifications."
For more information and to read the full case study click here.
You can also email info@glidevaleprotect.com or call 0161 905 5700, quoting 'Victoria Views.' Follow us on LinkedIn.