This compact, quiet and powerful pump offers a wealth of features and benefits making it the ideal choice for many variable speed water boosting applications.
The Stuart VariQ is designed to boost water performance from a cold water storage tank, roof tank or ground tank in domestic and light commercial applications and is ideal for many properties with up to three floors and up to eight outlets in operation.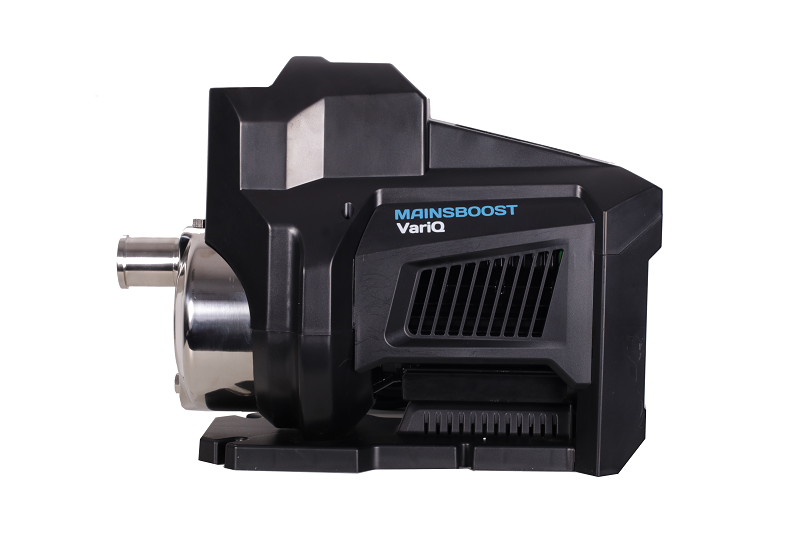 Key benefits include:
Variable speed and intelligent control
Built in reliability
Very quiet
Easy installation.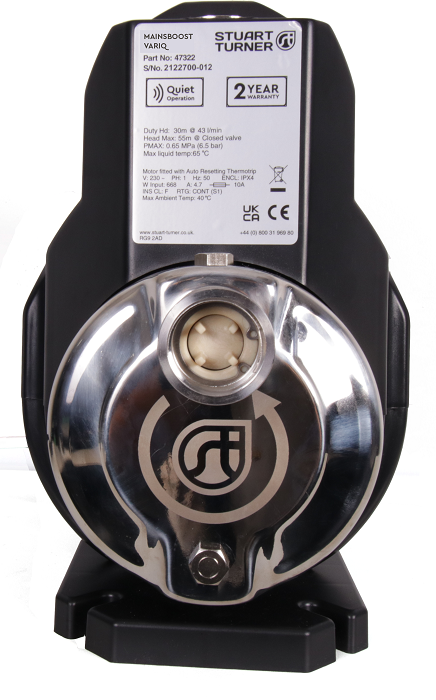 Ideal when converting an open-vented hot water cylinder system to an un-vented hot water cylinder system and enables the re-use of the existing break tank. The Stuart VariQ can be used to boost pressure and flow to the entire property from a cold water break tank in the roof space.
Suitable for multiple applications and designed for whole house use within domestic properties, the Stuart VariQ fully packaged water boosting pump offers variable speed pump control to constantly monitor water pressure at the point of use. This feature ensures that no matter how many outlets are opened at once, constant water pressure will be delivered without a drop in pressure or flow.