Leading commercial heating manufacturer Remeha has unveiled the new Quinta Ace range, an advanced wall-hung condensing boiler series that combines robust, reliable, high operational performance with superior control capability to maximise lifetime boiler efficiency.
The new Quinta Ace, the successor to the hugely successful Quinta Pro series, builds on its predecessor's pioneering technology with a next-generation control platform and an all-new human-machine interface (HMI) panel.
The new controller has been designed for easy installation, commissioning and programming. Via a new full-text, full colour interface, it provides intuitive access to an extended range of parameters using a rotary selection dial and smartphone-like buttons.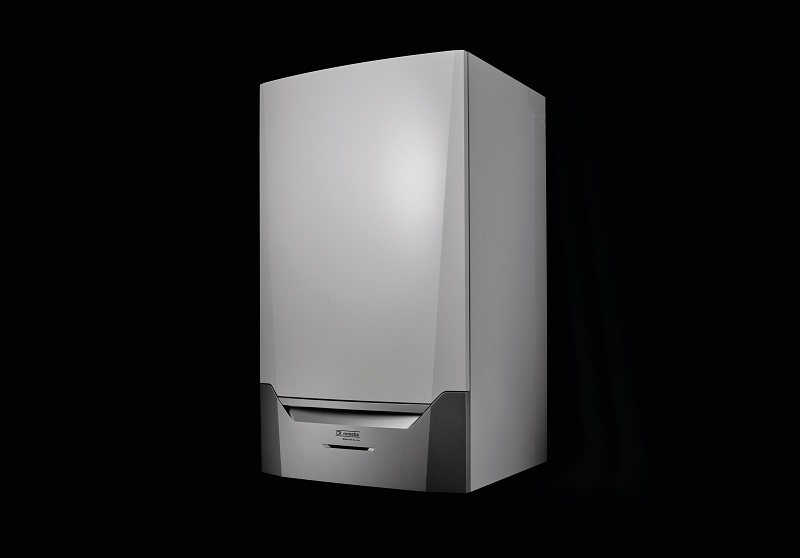 The clear design encourages improved boiler control for higher efficiencies, increased comfort levels, minimum emissions and lower lifecycle costs. At the same time, the ready availability of greater technical detail makes servicing and diagnosis more straightforward and rapid.
Time and temperature controls are supplied as standard, with in-built 0-10V and volt free contacts providing direct connection to any Building Management System (BMS).
Available in 30, 45, 55, 65, 90 and 115 models, in addition to the existing Quinta Ace 160, the new Quinta Ace series has been designed to meet all retrofit and new installation requirements.
Paul Arnold, Remeha's Product Manager, said: "Inadequate boiler control can add 15% to fuel consumption compared with a well-controlled system[1], which is why we've focused on enabling enhanced control with the new Quinta Ace range. We've received excellent feedback during field trials on how user-friendly and intuitive the controls are to use, so we are delighted to bring the Ace platform to market.
"In terms of design, the Quinta Ace is fully backwards-compatible with the Quinta Pro regarding dimensions and connections, so there'll be no learning curve for installers. And with its high 40C temperature differential, the new Quinta Ace is hybrid-ready, providing the perfect heat source selection for heat interface units, low temperature heating and hybrid installations."
Paul Arnold continued: "With the introduction of the Quinta Ace series, we have achieved a universal design philosophy across the Remeha boiler range that will simplify design, installation and commissioning for our customers.
"Importantly, the revolutionary Ace control platform will help maintain high efficiencies and ultra-low NOx levels throughout our boilers' lifecycle, so that end-users continue to benefit from low operating costs and minimum environmental impact."
The new Quinta Ace range is supported by a two-year warranty as standard, extended to five years for the heat exchanger, and by one-to-one expert advice.