Zehnder Group UK, the indoor climate solutions specialist, introduces its new Low Surface Temperature (LST) radiator, the Zehnder ZVL.
Zehnder ZVL brings an attractive and safe heating solution to applications where hot, radiant surfaces are unsuitable, such as nurseries, primary schools, hospitals, care homes and sheltered housing.
The primary benefit of Zehnder ZVL is that its surface is safe to touch. In areas where there are vulnerable individuals, such as infants, schoolchildren, the elderly or the infirm, these radiators are ideal, as they can be touched without the risk of burns or injury.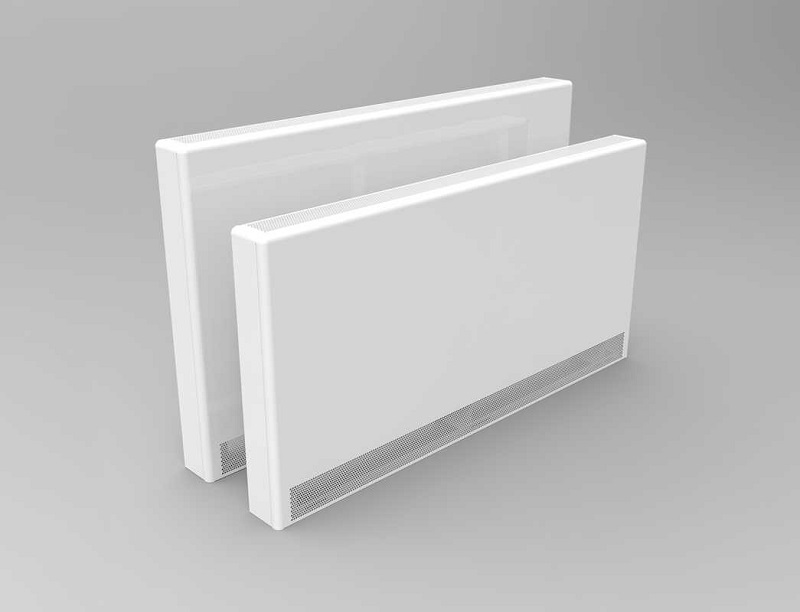 Zehnder ZVL radiators are robust structures, with a 1.5 mm thick steel sheet metal surface cover and a durable powder coat finish. These convector heaters also have smooth front panelling and rounded edges for added safety.
Convection heating is especially suitable for environments where quick heat demand response times are needed, as these products can handle temperature fluctuations and quick switches to low temperatures.
Zehnder ZVL radiators are compliant to NHS guidelines, making them ideal for hospital, care centre and nursing home environments. They are also tested to current EN442 health and safety standards. Simple to install and maintain, they feature front access for easy cleaning and maintenance and are available with round or rectangular grille holes as required.
Gareth Norbury, Technical Product Manager, Zehnder Group UK, comments:"Heating solutions need to be adaptable to different environments, taking into consideration the space available, the amount of likely contact and the vulnerability of those using that space.
"In schools, hospitals and care homes, the primary need is for a radiator to be safe to touch and able to withstand regular or accidental contact. Zehnder ZVL has been designed with these considerations in mind, while still maintaining the quality and aesthetic appearance that we pride ourselves on delivering at Zehnder."