Leading flues, chimneys and renewable heating supplier Specflue has launched a new highly interactive website to enable its customers to purchase its high-performance products - which include stainless steel flues, wood burning and pellet stoves, and ancillaries such as flashings and gas vents - quickly, easily and securely.
The versatile and intuitive site - www.specflue.com - is packed with useful information and is clearly and simply laid out to enable customers to navigate it rapidly and effortlessly. It enables them to create an account and buy products online as well as viewing Specflue's extensive product range and download brochures.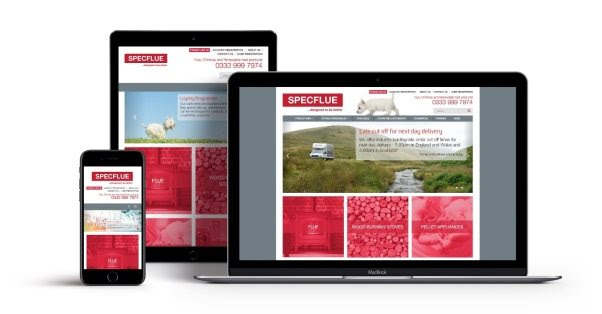 The new website also contains important information about Specflue and its services, including contact information and stockist locators, as well as the ability to create an online account for trade customers. This allows simple access to Specflue's extensive range of products and services.
Details are provided on the website of Specflue's comprehensive range of training courses and the news section contains company and industry news.
Downloadable literature and documents include a wide selection of product brochures, price lists, service and maintenance particulars, 'how-to' guides, and templates and service sheets.
The website also provides a conduit to Specflue's extensive social media presence - including Twitter, Facebook, LinkedIn and YouTube - and gives details of Specflue's generous and imaginative loyalty scheme.