Saint-Gobain PAM UK has extended its range of cast iron Vortx roof outlets to include 880 and 45o angled outlets with flat and domed grates for flat roofs.
The new range is available in three sizes with a 4", 3" or 2" BSP threaded joint, with a range of spigot adaptors including concentric and eccentric to connect to smaller pipe diameters.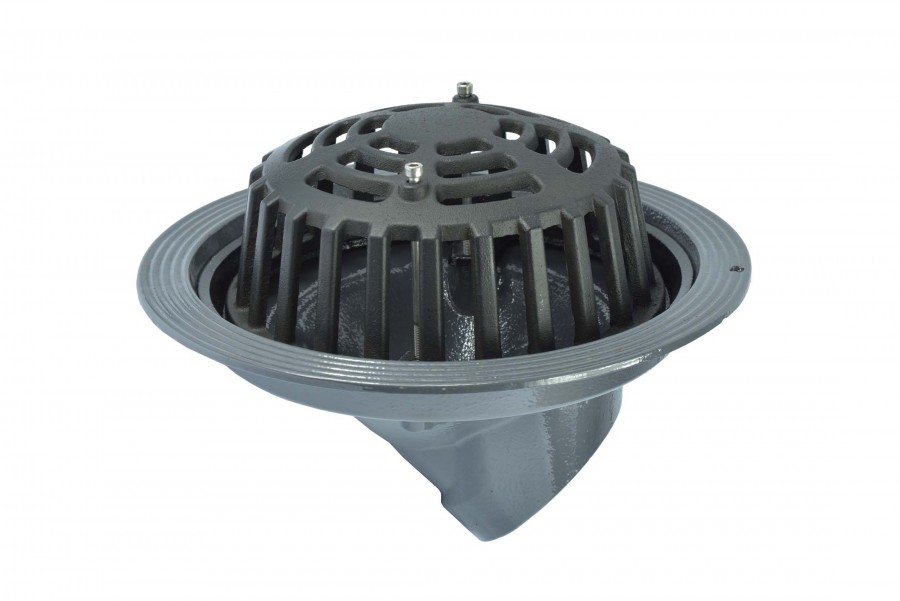 Designed and manufactured for a long durable life, the cast iron flat grates are sheradised, the domed grates are polyester coated and the bodies of the outlets have a grey epoxy coating.
Mike Rawlings, marketing manager for Saint-Gobain PAM UK, explained: "These cast iron roof outlets provide a hard wearing and anti-corrosive option for a long life.
"In common with other Vortx roof outlets, the new range has been flow tested in accordance with EN1253 and will connect to most drainage systems on the market."
The Vortx range consists of floor, roof and shower drainage products and a range of stainless steel channels and gullies.