Introducing Komfort's brand new Koncept range, designed to elevate glazed partitioning from just a practical solution into something that can be admired, inspire creativity and add texture and excitement to an office space.
Expressive, meaningful and inviting design is about creating spaces which energise and visually inspire individuals to think differently.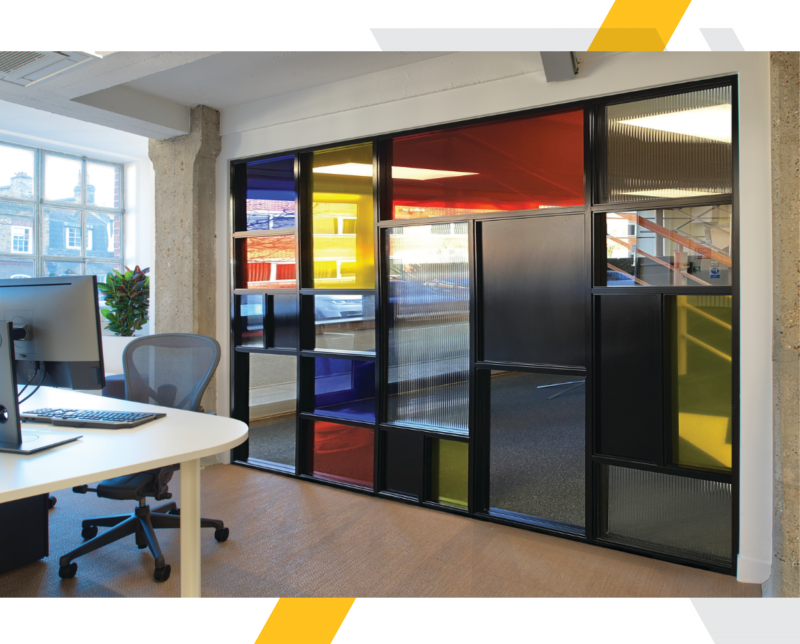 Accents of bright colours, the use of different materials, shapes and interactive elements are commonly featured within today's architectural designs to form an interesting and diverse appearance.
The Komfort Koncept range allows designers to truly design; to transform interiors into something quite spectacular. Achieved through Komfort's portfolio of mesh panels, LED lighting glass, stained glass, curved glass, digital printed and etched glass, SwitchGlass, magnetic and whiteboard glass, and finally the Kross Glaze 600 aesthetic. The scope of what is possible is almost endless.
Komfort's partitioning systems achieve the highest performance credentials and when complemented by the Koncept range, they serve much more than just a practical solution.