Balustrade specialist Q-railing has engineered a brand-new aluminium railing: Easy Alu.
The high-grade system has a modern look and is available with various finishes and custom options.
You get to choose from 3 different ordering packages, including one that provides entirely custom-made and preassembled railing modules, which you only need to anchor on site.
The Easy Alu aluminium parts are available with a brushed anodised finish, mill finish or powder-coating in any RAL colour. For the infill, there are 2 different glass options. All parts can be conveniently assembled into ready-to-install modules before they are even at the project site. It is up to you whether you arrange the preassembly yourself or let Q-railing do it for you. Either way, you will find it easy to work within tight time slots for the final installation, because all that is left to do is anchor the modules to the floor and click the handrails on top.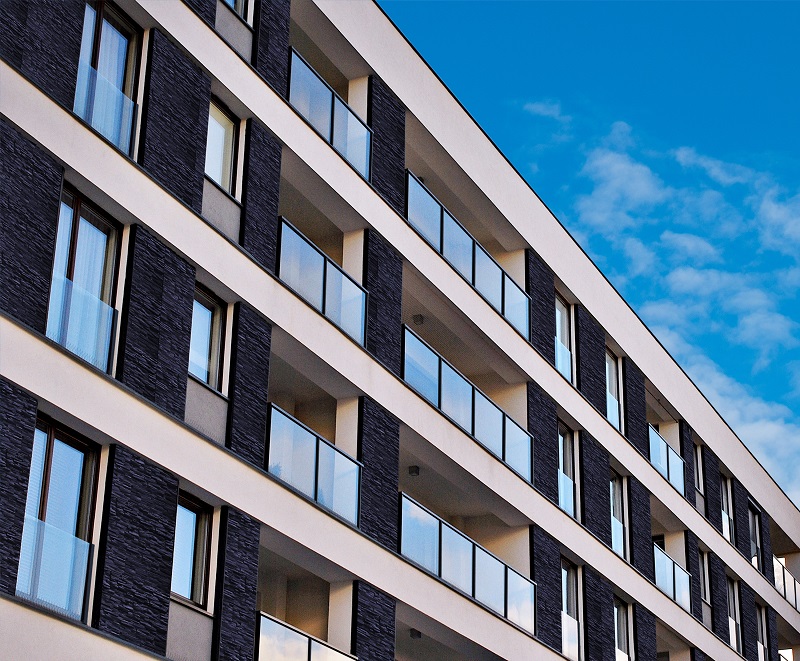 According to Product Manager Jeffrey Meijer, Easy Alu isn't your average aluminium railing: 'We know that aluminium railings aren't new to the market. People are familiar with benefits such as attractive pricing and the low weight of components, but we wanted to offer something more – something better. We created a great-looking, safe and easy-to-install system and made sure that installers can buy it in precisely the form they need it.'
Here, Meijer is referring to Easy Alu's 3 ordering options:
1. Ready-to-install modules
You give Q-railing your project requirements and they then supply you with custom-made, ready-to-install Easy Alu modules. Q-railing does all the necessary prefabrication for you, plus the entire preassembly. All you need to do then is anchor the modules and put the handrails on.
2. Prefabricated single components
You give Q-railing your product requirements so that they can do the cutting, drilling and other product prefabrication, such as powder-coating, for you. All the components you require will be delivered exactly as requested. You then preassemble the components into ready modules and anchor the modules on site.
3. Standard single components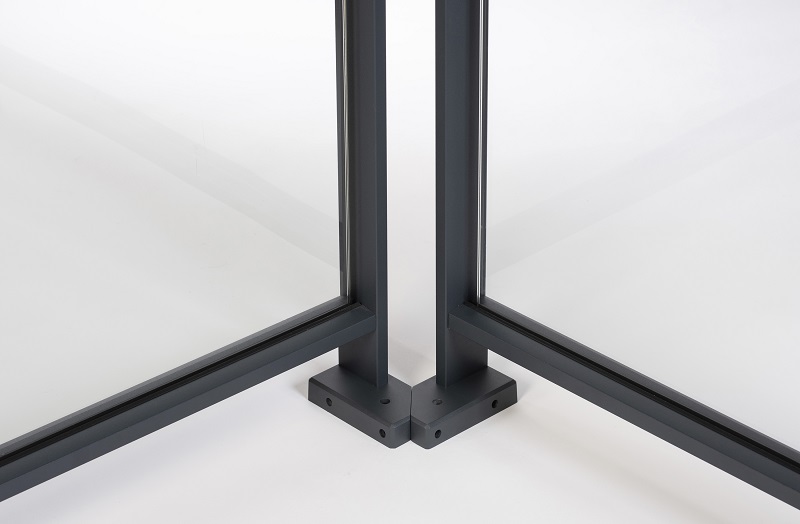 If you wish to order directly from stock, you have the option of using products in standard sizes and with standard finishes. You will then carry out any prefabrication of components, followed by the preassembly and final installation of modules.
When Q-railing supplies Easy Alu, it also provides the innovative Glass Wing product. To make the installer's life easier, this special glass rubber initially stays open after it has been positioned. This means you can insert the glass infill without any hassle, putting hardly any pressure on it. Only when the glass infill has been inserted does the rubber close tightly around the glass, providing an ultra-safe result.
Because floors are hardly ever perfectly even, Q-railing includes a small levelling block with each Easy Alu top-mount baluster flange. This eliminates the need for shimming. You simply insert the levelling block under the flange and adjust it with a hexagon-head screwdriver to align the module in relation to vertical.